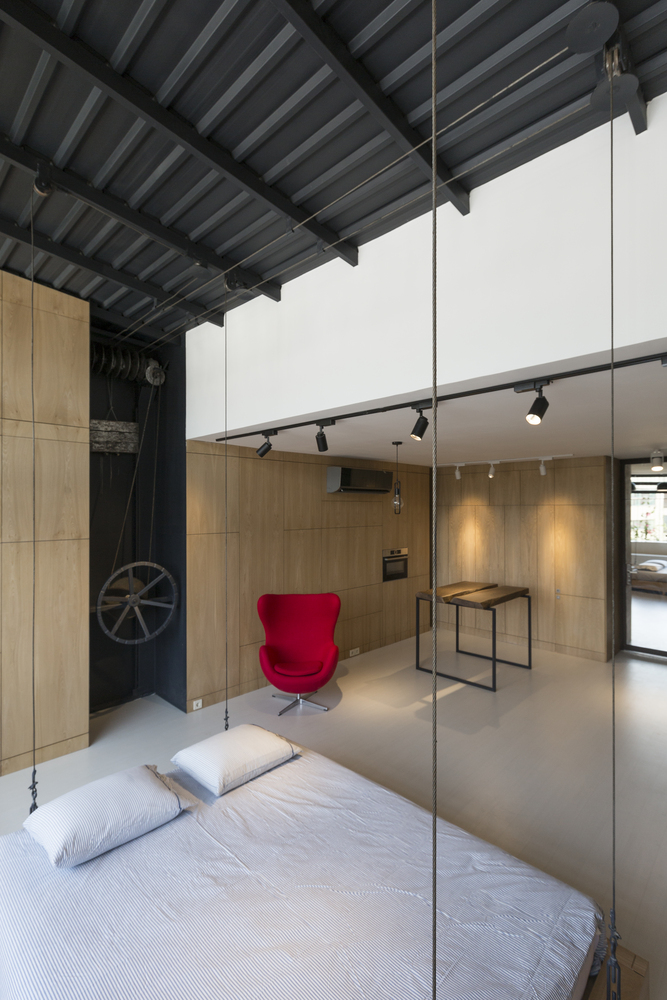 45m2 Home / Ashari Architects
Great use of pulley systems!
————————————-
The goal of this project was to transform an existing storage on the roof of a residential apartment to a livable place. Considering the fact that existing space was very limited, design team initial concept was to incorporate all the residential required spaces in such a small space. Unlike the typical process of dividing the space into various spaces, and each space for one specific activity, 45 sqm. home offers one single space which changes constantly based on different functions and activities.