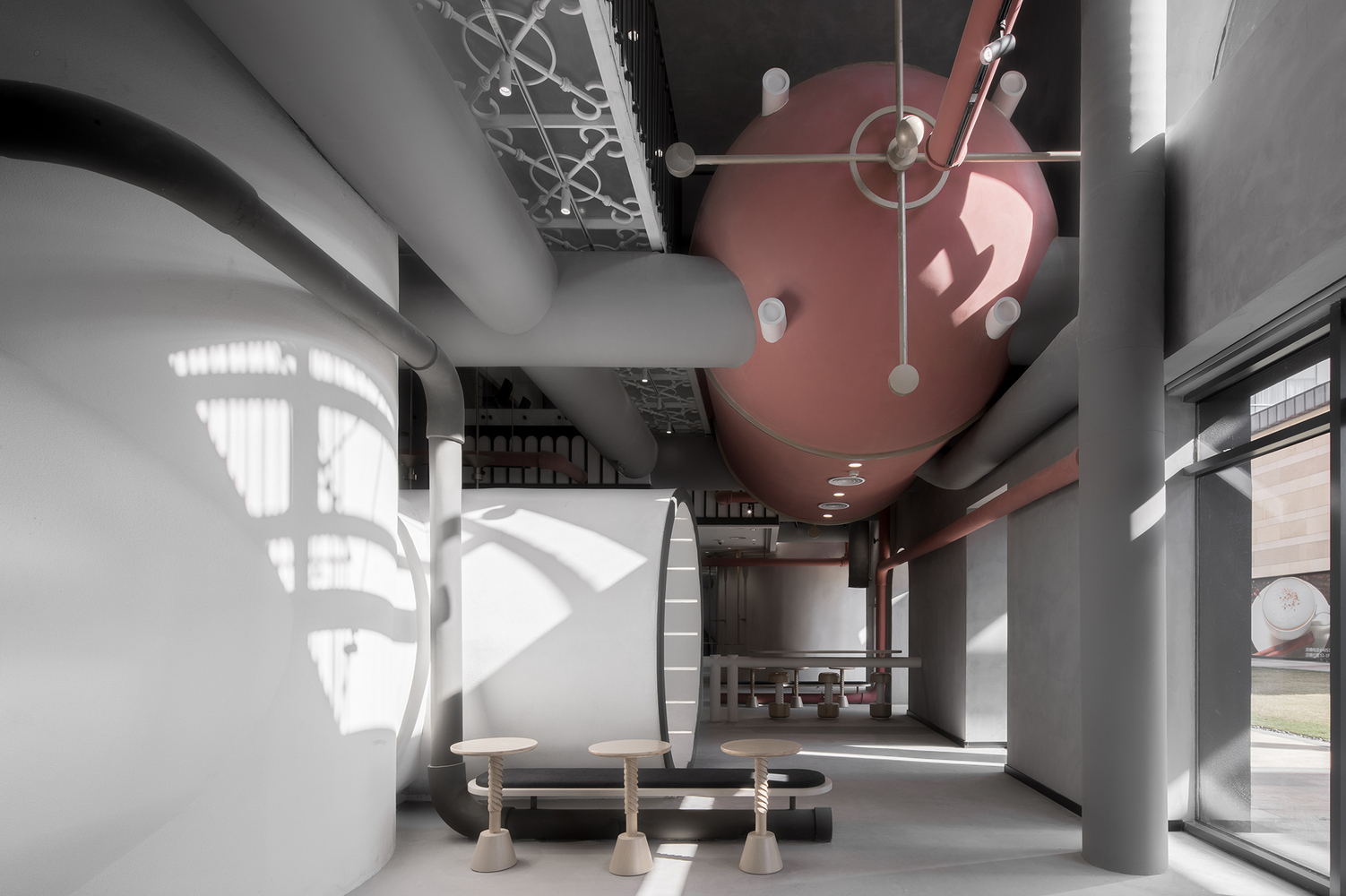 Ideas Lab / X+Living
I Love this fun interior!!!
——————————-
Starting from the West, industrial revolution had began to affect the change of times throughout the world since the 1760s; the invention and application of the new power machine—steam engine marked the beginning of the Age of Steam. Plants facilities with oil tanks and steel pipes had become an important symbol of that glorious age, what's more, what hidden behind these symbols is the power that starts the capitalist world system.