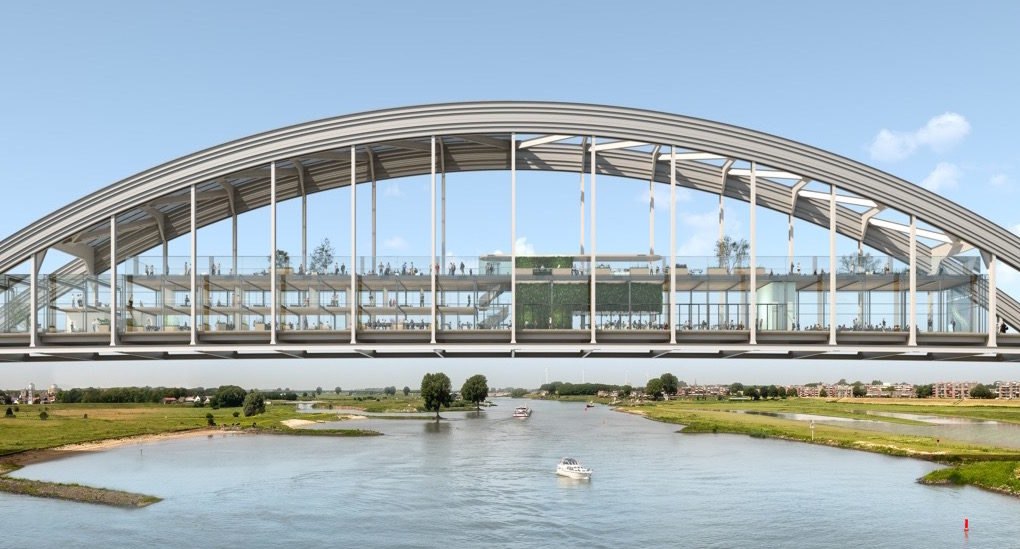 Architects want to transform an old Dutch bridge into zero-energy apartments
Bridge housing projects are relay catching on!  Love i!
———————————————————–
In a bid to save, rather than tear down, a historically significant bridge in the Netherlands, Delft-based cepezed architects unveiled an adaptive reuse scheme for turning the defunct bridge into a base for energy-neutral dwellings and a conference center. Created in collaboration with Expericon, Hollandia Infra, Mammoet and the IV-Group, this innovative proposal was the result of a consortium that sought to sustainably redevelop the structure, which spans the river Lek near Vianen. Although the plan did not pass planning approval, the team hopes that its designs will serve as inspiration for similar adaptive reuse projects in other locations.