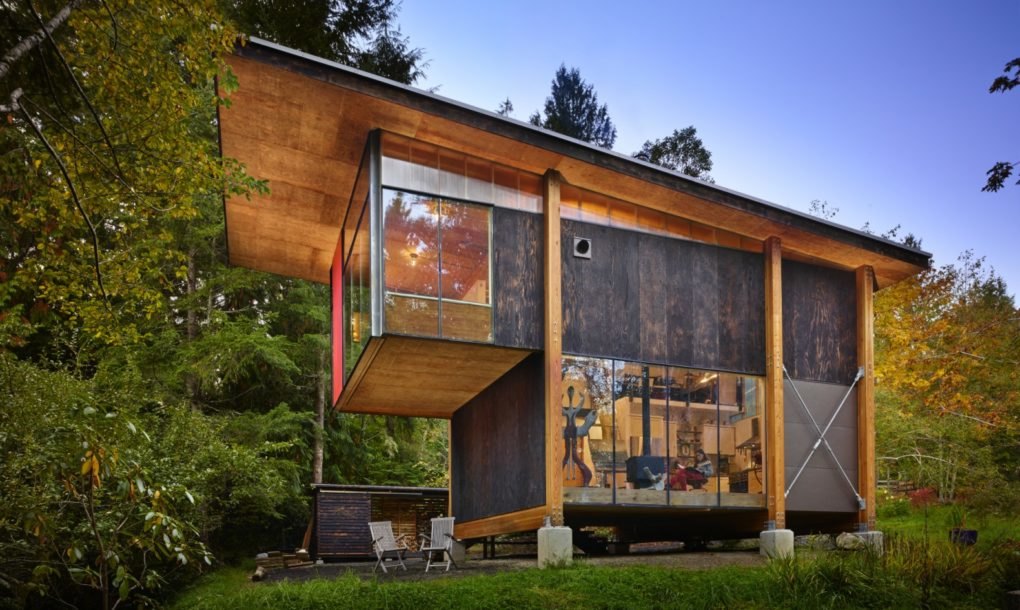 This Puget Sound eco cabin is made almost entirely from reclaimed materials
Yet another great reuse building from  Olson Kundig!
———————
Activist and artist Anna Hoover collaborated with architect Les Eerkes from Olson Kundig Architects to build the Scavenger Hut – a beautiful, low-impact cabin hidden in the idyllic landscape of the Puget Sound. The design for the 693-square-foot compact cabin called for both affordability and sustainability. Accordingly, it was built using mostly reclaimed materials and leaves a minimal footprint thanks to a unique six-foot raised foundation.