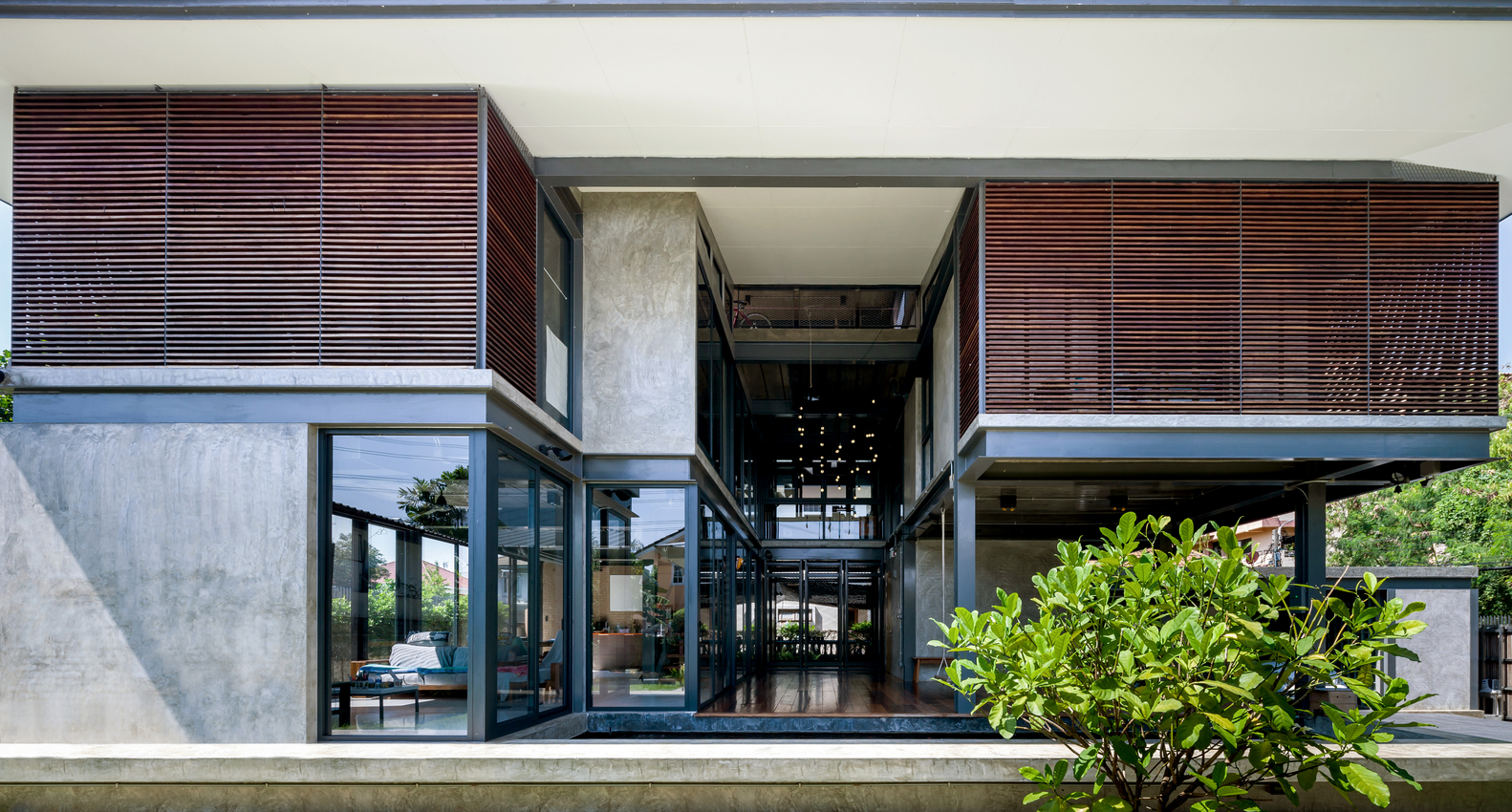 713 / Junsekino Architect and Design
Love the interior open idea and the fish.
—————————————
 In Thai context, common area is considered as a significant space that allow the family member to spend their time together as well as fulfilling the word 'home' to the place. This become one of the main concepts for designing 713 House, a single – family house on the Bangkok suburb. The owner decided to demolish their existing house and replaced it with the new design. The intention of this design is to expand function area as well as creating more interaction among family members and more relation to the nature which they find it still absence from their previous house.