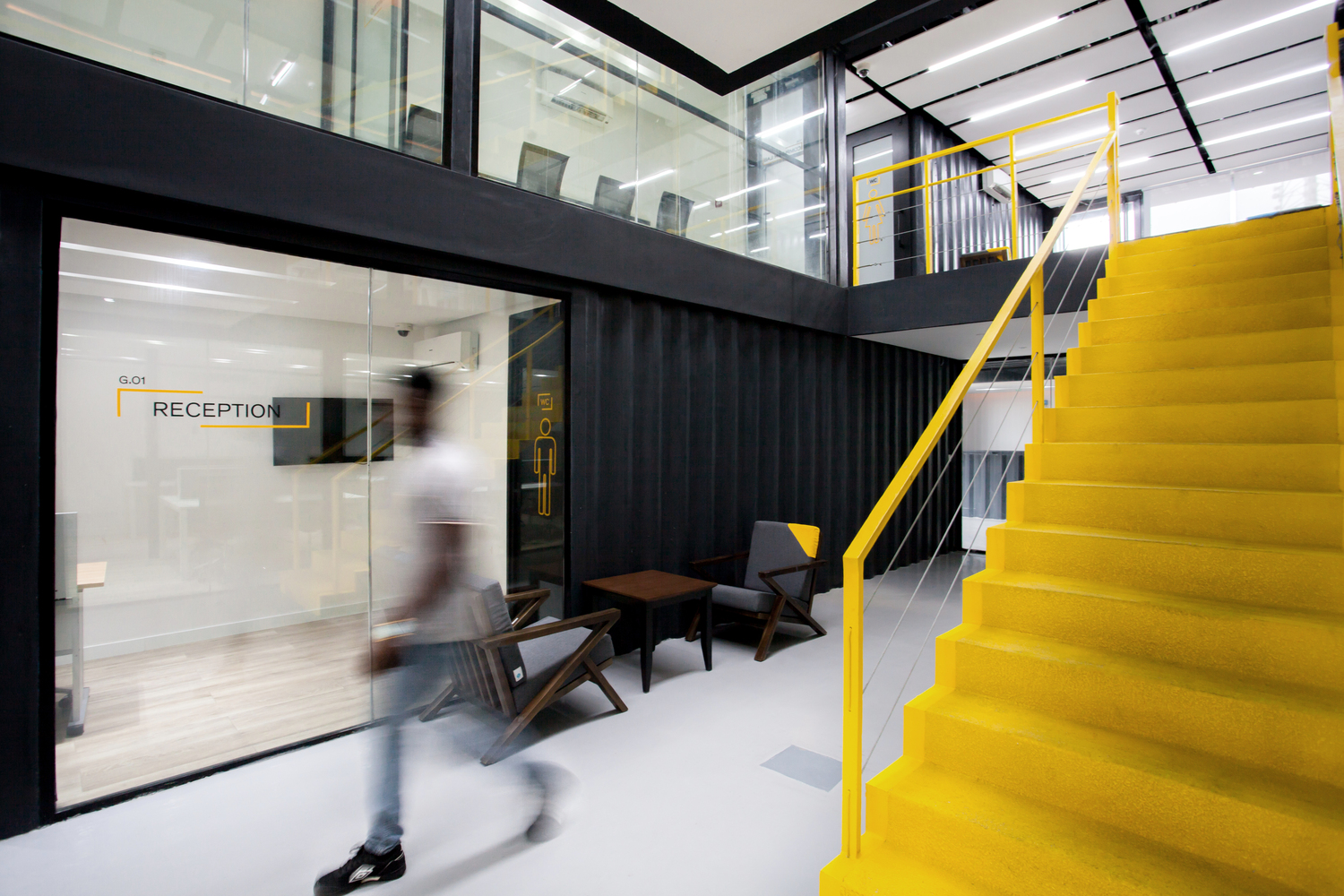 Africa Fintech Foundry Headquarters
Fintech Meets Containers, two of my favorite things have merged, in Africa!
————–
Text description provided by the architects. This project is a technology accelerator and co-working space in Lagos, Nigeria. During the summer of 2016 a competition was launched to design a building for a team of software developers and system architects at the African Fintech Foundry. The brief was a contemporary and stimulating workspace for fostering innovation through the collaborative production and incubation of ideas. Also important to the client was that the building be rapidly deployable and have a feeling of non-permanence.