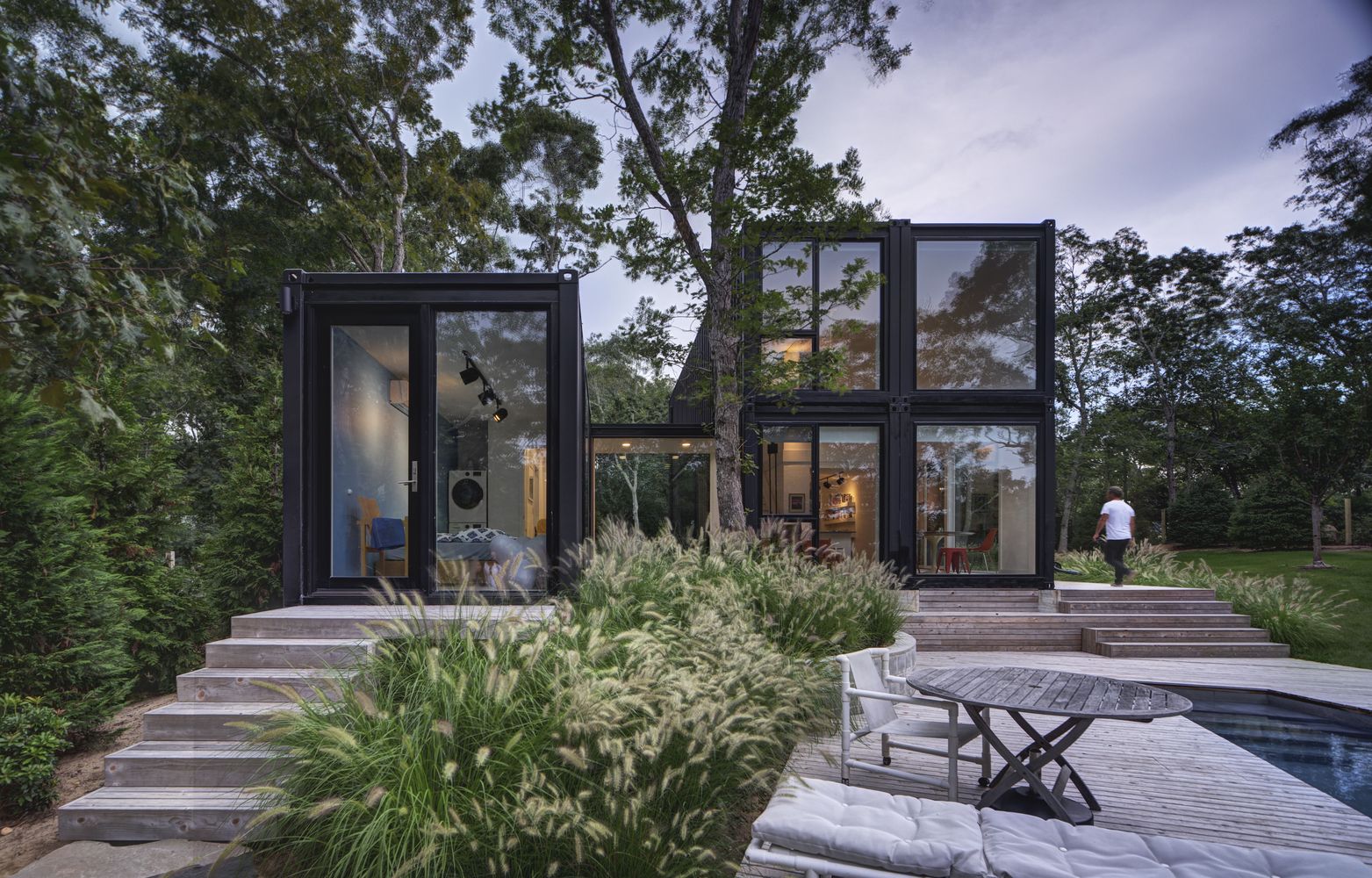 Amagansett Modular House
Modular cargo container house does not look to bad.
———————————-
Our clients, a couple with 3 children, had purchased a triangular, wooded, corner lot on high ground in Amagansett, NY and contacted us to explore means of building a house for their summer and year-round-weekend use. The site is constricted due to its shape, but, due to its elevation, affords beautiful sunset views and light. Programmatically, we were asked to provide 4 bedrooms, 3 shareable bathrooms, kitchen and living spaces; plus, outdoor eating and recreation areas and a pool; and enough lawn area to play games.