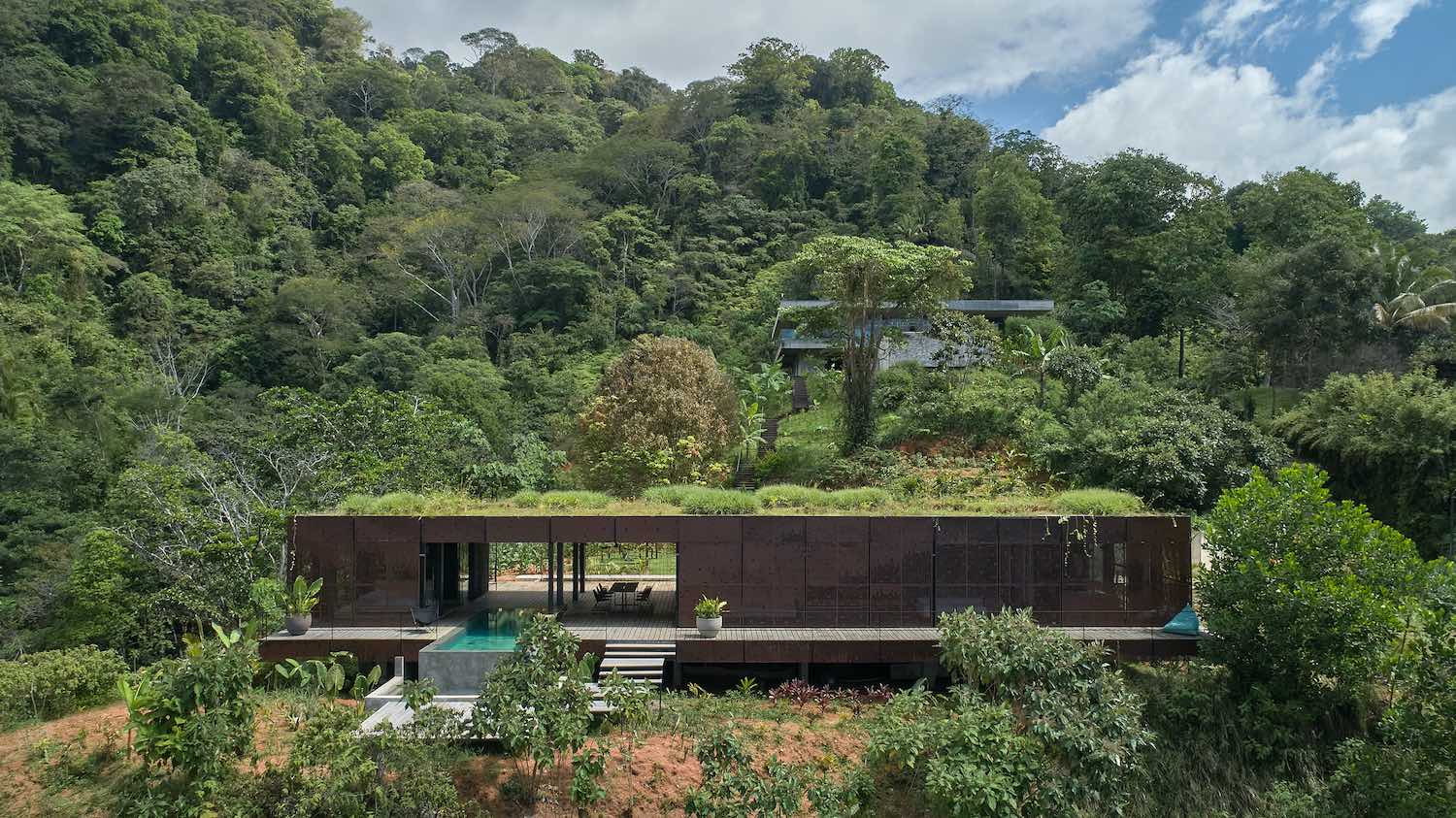 Atelier Villa
Hidden Gem in he jungle!
————————
Architect's statement: Hidden in the lush jungle of Costa Rica is a small Art Villas resort, a space that transcends ordinary, inspired by the laws of the rainforest. Nestled extravagantly in steep jungle canopy, Atelier Villa erases the boundaries between interior and exterior and highlights the constructional simplicity and pure lines (pura vida > pura arquitectura).
Not far from Costa Rican town Uvita – there is a hidden small resort Art Villas on the jungle hill above the beach Playa Hermosa. 3 unique villas and one multifunctional pavilion are scattered over a plot of 2 ha. When the investor approached the architects, he wished to create a place where the visitors merge with the surrounding nature, clearing their mind, experiencing luxury and adventure at the same time. He wanted to create a place that digs deep into everyone's heart when they taste it. The architects from the Formafatal studio followed the client's assignment and were also inspired by the atmosphere and colorfulness of Central and South America.