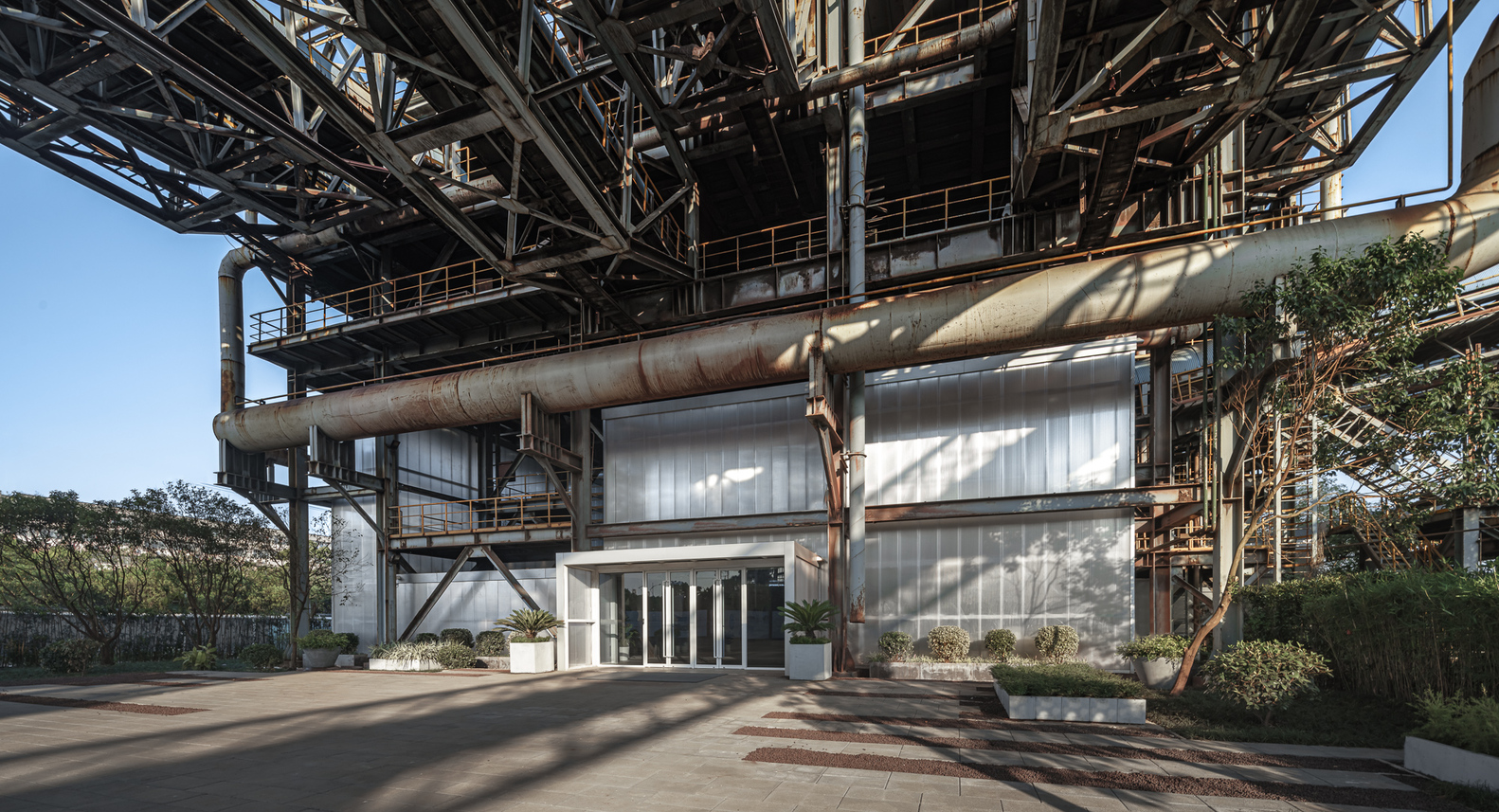 Baoshan WTE Exhibition Center
What a great looking adaptive reuse of an industrial site.
——————————
A first milestone in a multifaceted mixed-use project, Baoshan Exhibition Center preserves the industrial legacy of Baosteel's Shanghai site, while setting the stage for its future functions. Through imbedding new architecture volume, as well as in-built flexibility, Kokaistudios' structure sets a precedent for this landmark project.