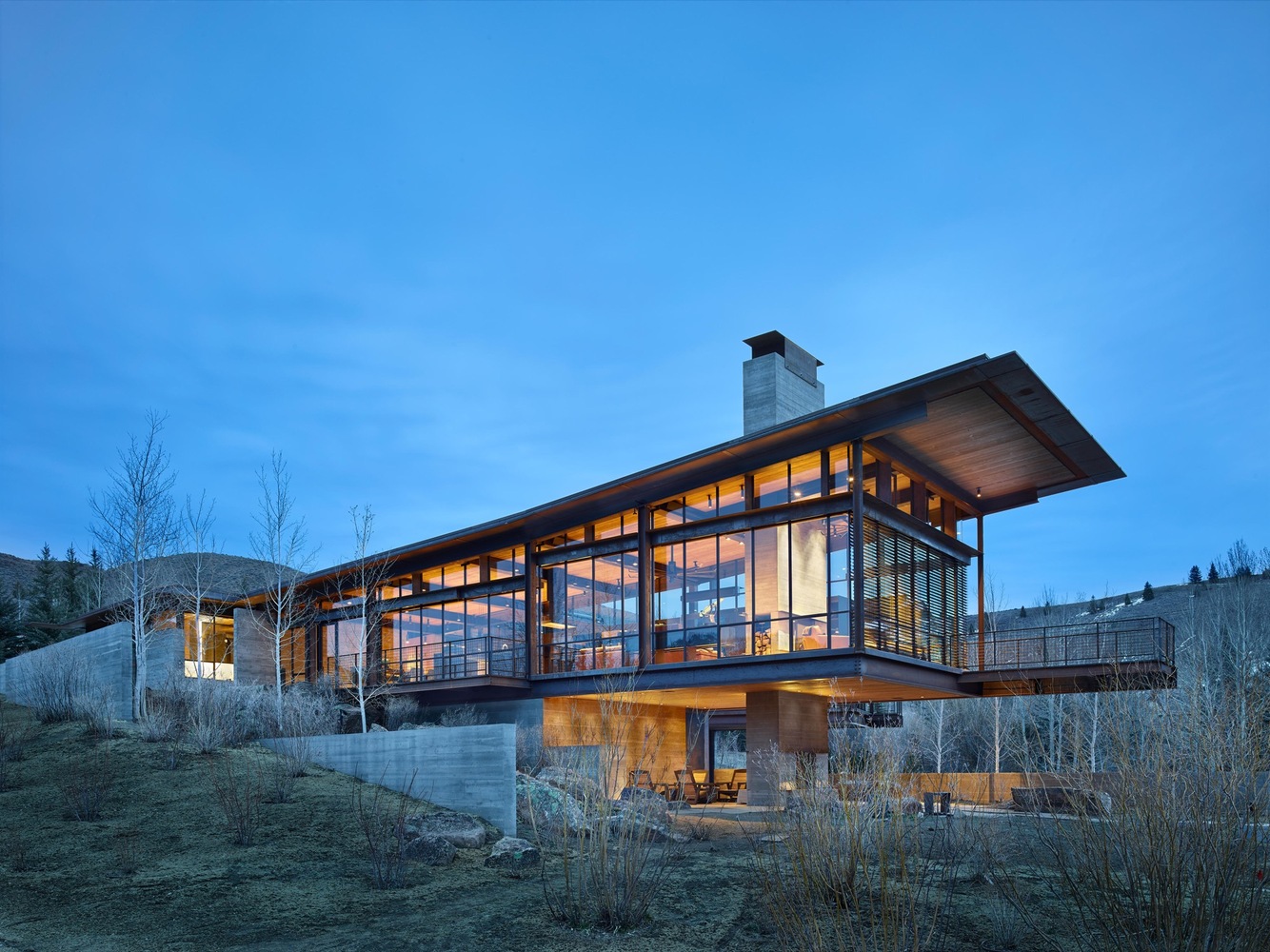 Bigwood / Olson Kundig
Very Nice fit and finish!
—————————————
When I first visited this site, the owner and I immediately had the idea for a building that seems to be emerging out of the landscape. The east end of the house is buried, while the two projecting west-facing wings have unobstructed 270-degree views of Bald Mountain, Griffin Butte, and Adams Gulch. The house takes advantage of all the site has to offer: sweeping landscape views, balanced with a sense of being underneath, within. I'm always trying to find the yin and yang of a place. Likewise, the two main sections have windows onto a central courtyard, and the pivot wall opens to face it as well. The idea was to create more intimate moments that would balance the big views.