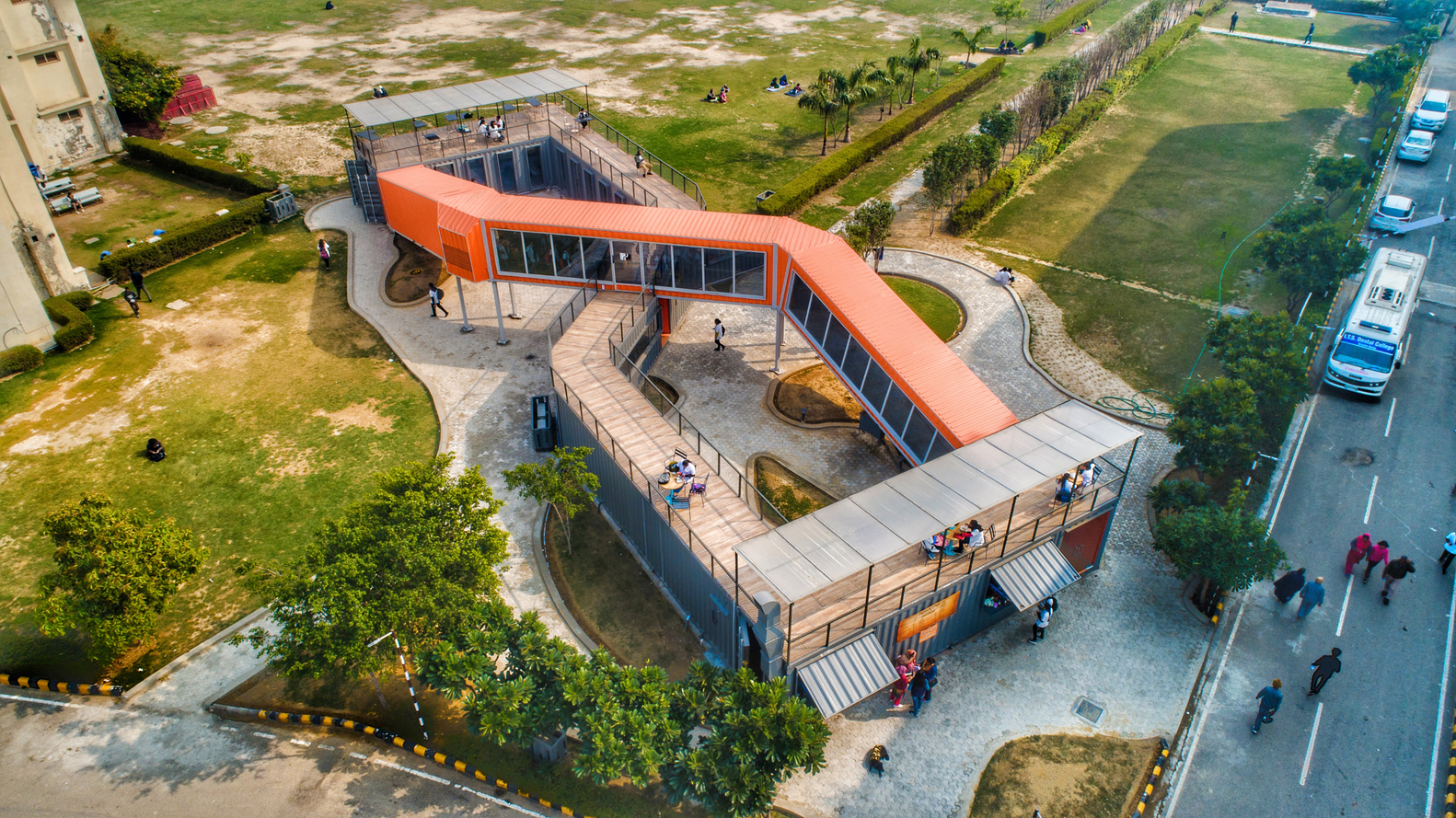 Cafe Infinity / RJDL
Looks like there is a trend with fast/cafe with containers!
——————————-
Cafe Infinity located at ITS Dental College, Greater Noida is designed to be used as a recreational space for students, faculty and patients alike. The vision was to design a sustainable structure that goes beyond the conventional and pushes the boundaries of design and build form. Recycled shipping container, being a sustainable product, was a perfect fit due to its modularity as well as economic feasibility as compared to the conventional RCC structure. The cafe is designed to stand out due to its form factor, and also in terms of its positioning, breaking the rigidity of the existing site layout. Focusing on the outer structure and containers' industrial form factor the interior is kept neutral.