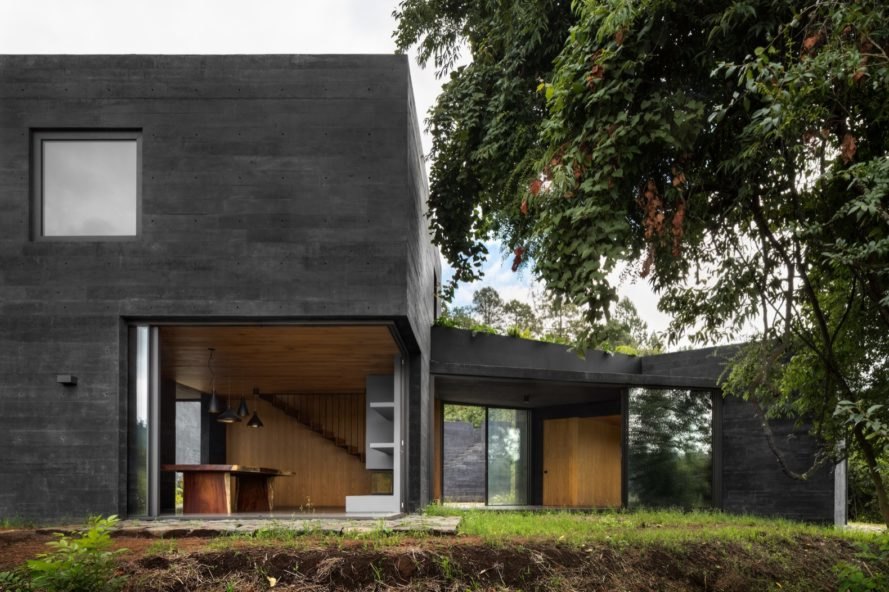 Casa Bruma's blackened concrete pavilions create a serene retreat in Mexico
Simple elegance with interconnected concrete cubes.
————————————————————–
Architects Fernanda Canales and Claudia Rodriguez completed a unique weekend home that consists of nine pavilion-like volumes, each carefully positioned for optimal views. Located in a rural site just a few hours outside Mexico City, the 6,500-square-foot holiday retreat — named Casa Bruma — was designed as a series of boxes in order to sidestep the removal of existing trees. To soften the look of the concrete, the architects darkened the facades with a black pigment and topped most of the units with gardens.