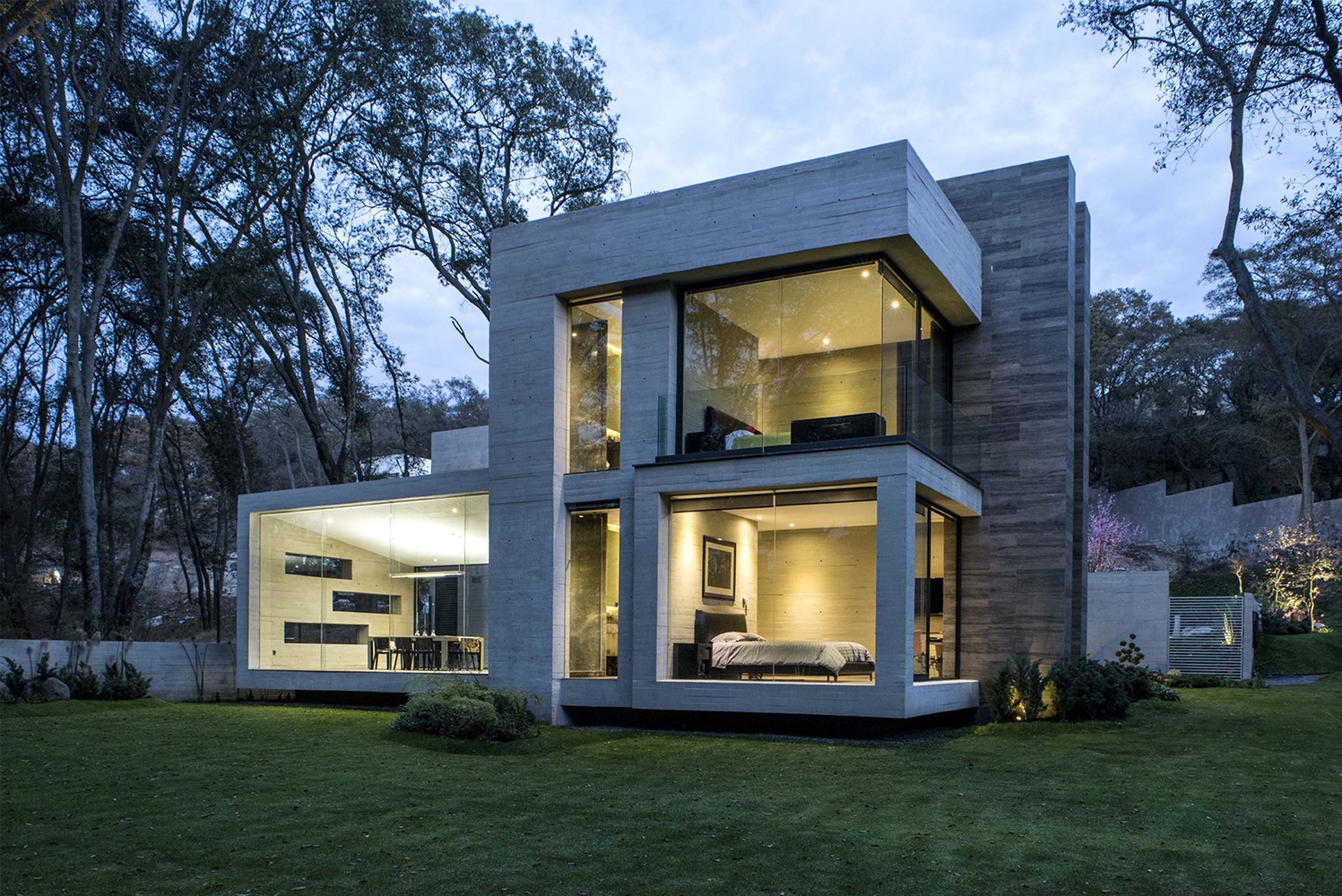 Casa Concreto / Grupo MM
Love the minimalist look with large windows.
———————————————
With the idea of creating an oasis in the middle of the woods, the Casa Concreto project is born. Where the context of the house becomes the perfect green scenario to show off the concrete's grey tones that, when in touch with nature, ages in an artistic way.