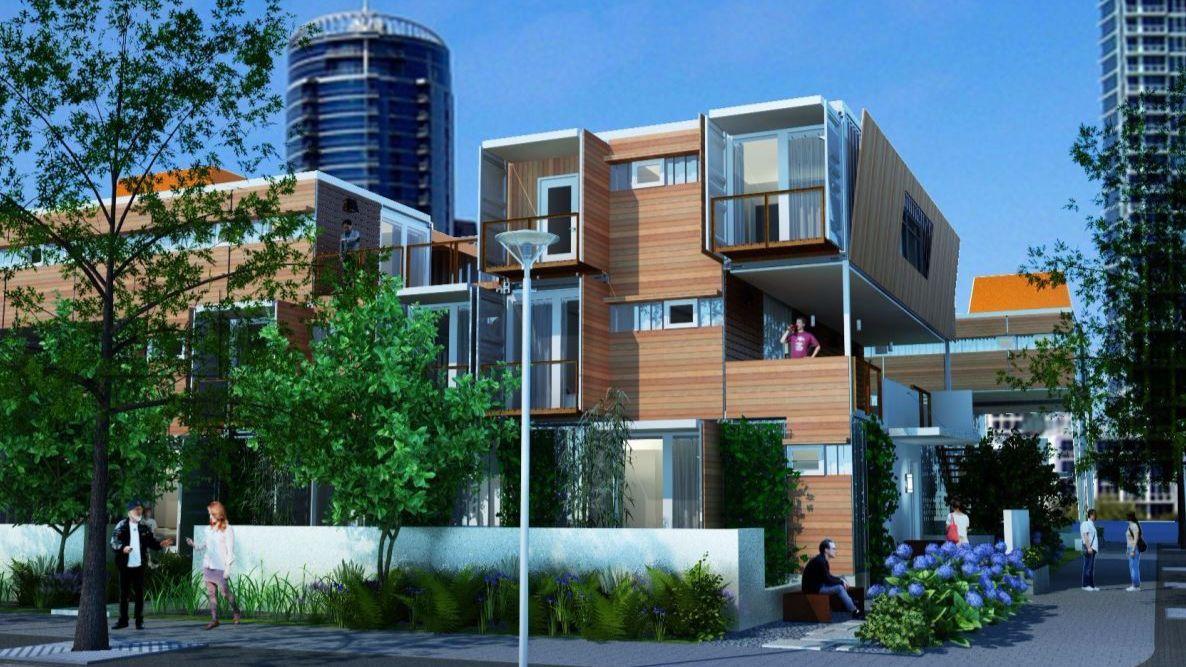 Central Florida may get apartments built using shipping containers
Commercial use is catching on!
———————————————-
Central Florida might soon become one of the few places in the nation using metal shipping containers to build affordable apartment complexes.
JP Morgan Chase funded $600,000 so that the nonprofit Crisis Housing Solutions could launch about two dozen units expected to rent for less than $1,000, about three-fourths the median rental rate of $1,300 in Orange County.
Now the nonprofit is scouting for a site with at least a half-acre in Metro Orlando, particularly near downtown or in the Kissimmee area.
"I think there are a lot of people out there who really like the idea," said University of Florida adjunct architecture professor Stephen Bender, part of the nonprofit's team. "What we don't have in Florida are these chic industrial apartments. They have a certain funkiness, a certain authenticity."