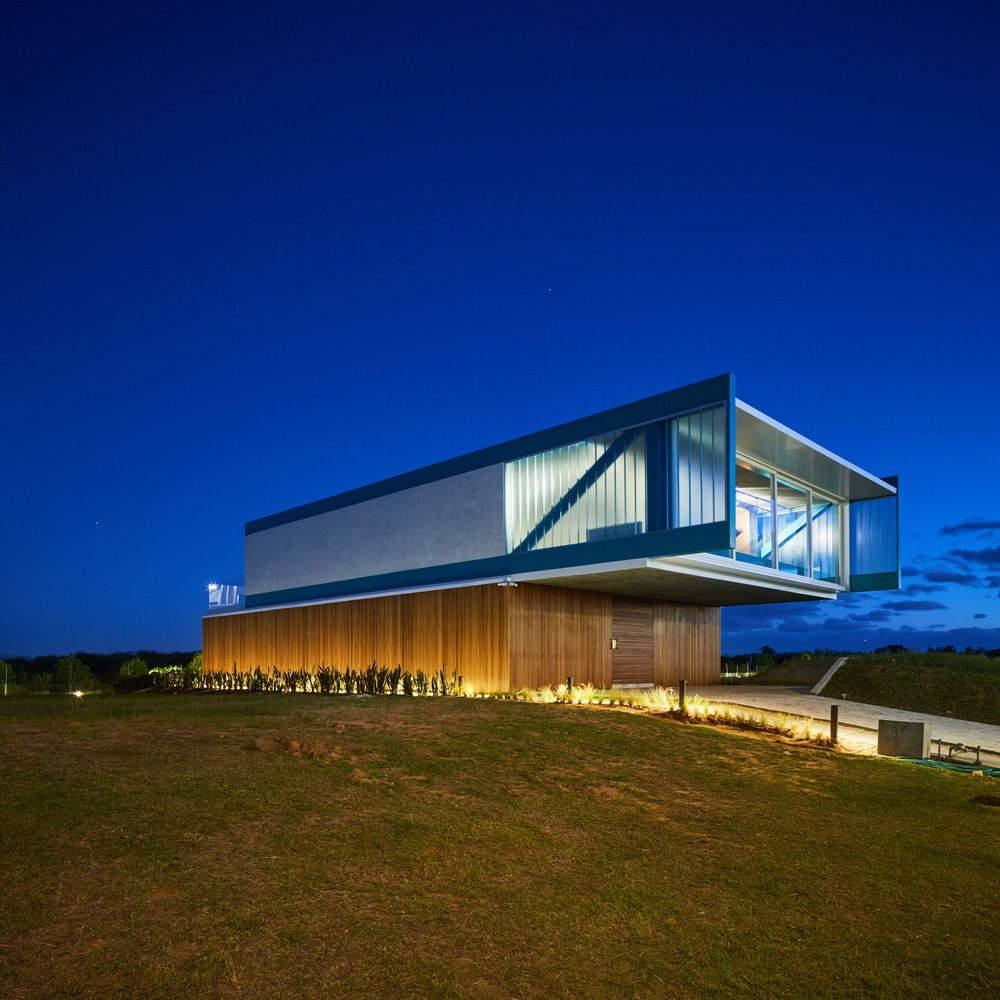 Claudios House / Arquitetura Nacional
Very simple design but well executed.
————————
The clients, a couple with a small child seeking tranquility for their day to day life, decided to build a house in a closed condominium, in a city near Porto Alegre. In spite of the choice of this refuge, they like to give parties and receive friends at home.
The land chosen by them is located in a gated community, bordering an ecological reserve and a river. The view, through the river, is the skyline of the city of Porto Alegre, but is blocked by the mass of vegetation of the reserve. However, from 2.5m height the view is completely clear. Since the area of greatest permanence of the house is the social one, the solution adopted was to reverse the uses – social area above and intimate area below.