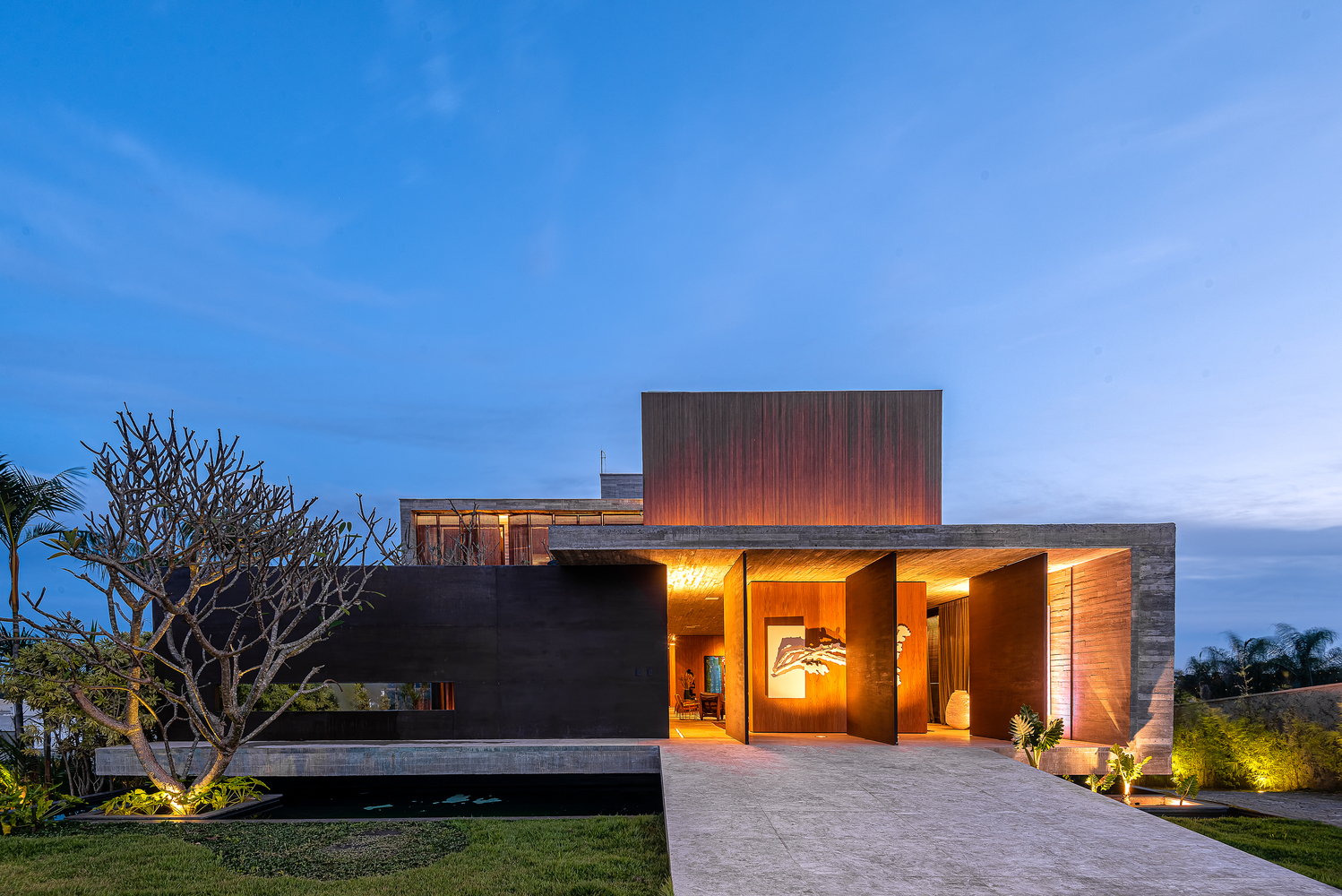 Corten House / Costaveras Arquitetos
Corten, concrete and wood…  Near perfect to my eyes!
—————————————–
Located within a private condominium in the city of Goiânia, Casa Corten was designed to meet the needs of a young couple with their young children. The first challenge was to overcome the steep slope: for this, we sectorized the house on 3 levels, determining their respective uses: level 1 (half buried) – garage / services, level 2 (ground floor being street level) for social use + level 3 (higher) to the intimate area.
From these premises came the volumes that mark the project. A large box of prestressed concrete houses the social entrance of the house. A horizontal corten steel panel stretches the front façade and opens to the main living room, which interacts directly with the balcony and pool, generating maximum integration between the environments. Two smaller boxes, which make up the suites and home office, intersect on the upper floor, generating fittings and swings that give movement to the whole.