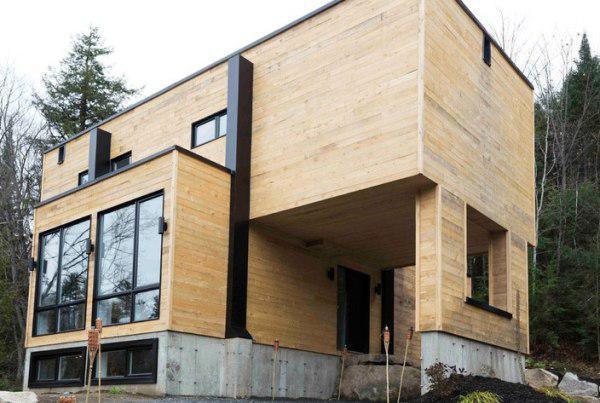 Dream House With Four Shipping Containers
Dreams can come true….
—————————–
Claudie Dubreuil from Mirabel in the Canadian province of Quebec loves building house — but not just any kind of houses. Her company, Les Collections Dubreuil, specializes in the use of recycled building materials, producing ecological and sustainable houses. So when it came to building her own safe haven, she wanted to stretch the limits of her imagination. And she did just that. I have never seen a house like this, certainly not one built from an innovative but unlikely choice of material: metal shipping containers. The results are absolutely stunning. I'm sure Claudie is extremely proud of her eco-home — pass her gorgeous creation forward if you also thought her idea was great.