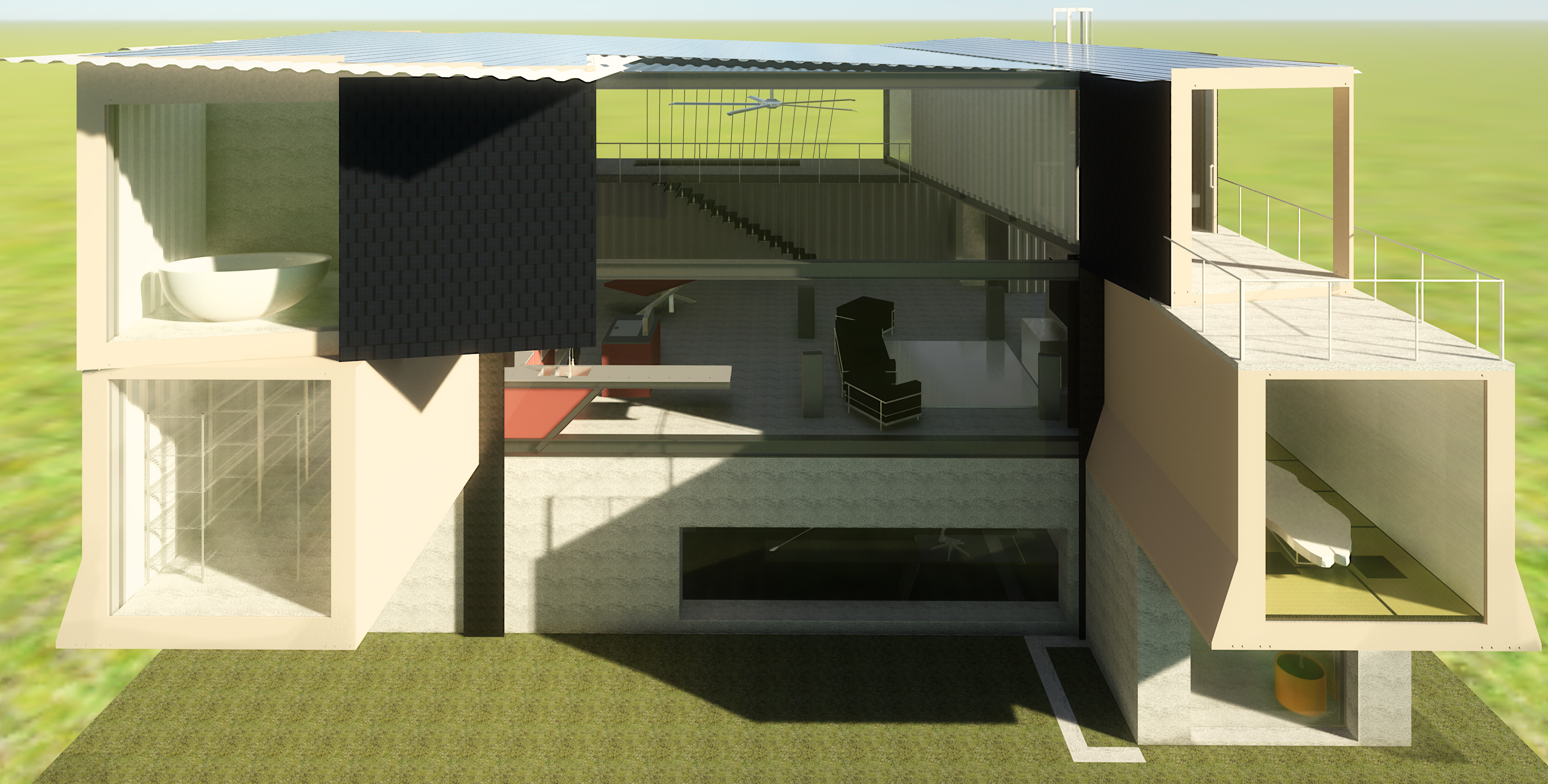 Energy, Water and Air
This was a busy week for me in my day job, which carried over to the weekend. I was able to clean up the Tesla Solar roof line to look a little more clean as well as the solar and cor-ten walls. Its starting to look a little more clean and the joints are gradually coming together as well.
I started to think about how to reuse the water more a little more in the design. In the image in the upper right you can see there is a V shape to the roof which allows water to flow to one area. This water will then fall in a sheet from the 3rd floor to a catch basin area in the ground that will lead into the cistern that is below the office area. This will allow us to reclaim all the rain water in a creative and beautiful way. Under the office is an approximately 14,000 gallon water storage cistern made of concrete. This will be used to heat and cool the house in Geothermal way. Below the concrete we will add pipes that lead into an air exchanger and will be use to cool the house in the summer and keep the house a constant temperature in the winter.
Ive also started working on the other thermal aspects of the house. In the Grand room is a MacroAir 12′ HVLS (High Volume Low Speed) industrial fan. This will move air around and fit into the overall feel of the building and space. This will help reduce the green house affect that would happen without air movement, making the space more comfortable year round.  It uses a Direct Drive motor that is only .25 horsepower and has a 25 year warranty from Energy Logic and will apply towards LEED platinum points as well.
On the Balcony and end cap of C Channel steel was added covering the concrete floor and roof of the container below. The rail was then moved outward and welded to the c channel steel allowing for a little more of a raw look and adding 4 inches of walkway to the Balcony area.
Large Image: