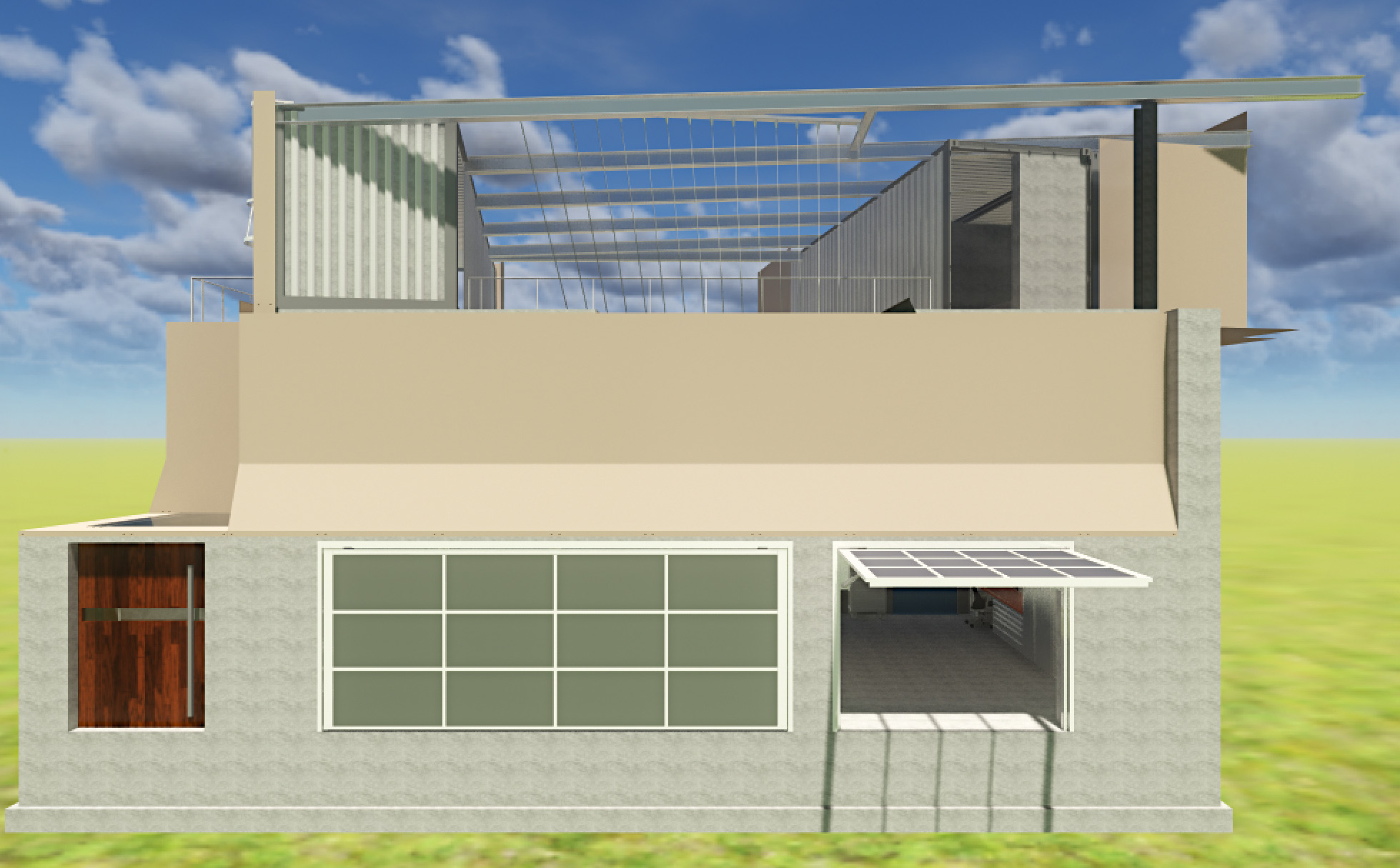 first 3D fly-through
Over the past week I've started to add the outside "Corten" steel cladding to the 2nd and 3rd floor. There is a 9″ gap with 8″ 16 gauge steel studs between all outside cladding and the container walls to allow for  a large amount of Airkrete insulation.  This will allow us to exceed the current R value regulations for Title 24 2020 requirements in California while keeping the structure nice and stable temperature wise.  There is also 1 inch rivets at the corner of the plates for stability and visual effect. I'm about half done with the cladding. There was also a few dozen other small  changes and fixes such as the new 5′ wide pivot front door.
But what I'm most excited about is the ability to produce 3D Fly-troughs for  a  Virtual Realty view and the ability to be able to export this for anyone to download and move around and through the building.
Click here to Download the 62 Meg file. Once downloaded, click  on the file to view the EI.house model.  A PC is required. Let me know what you think?