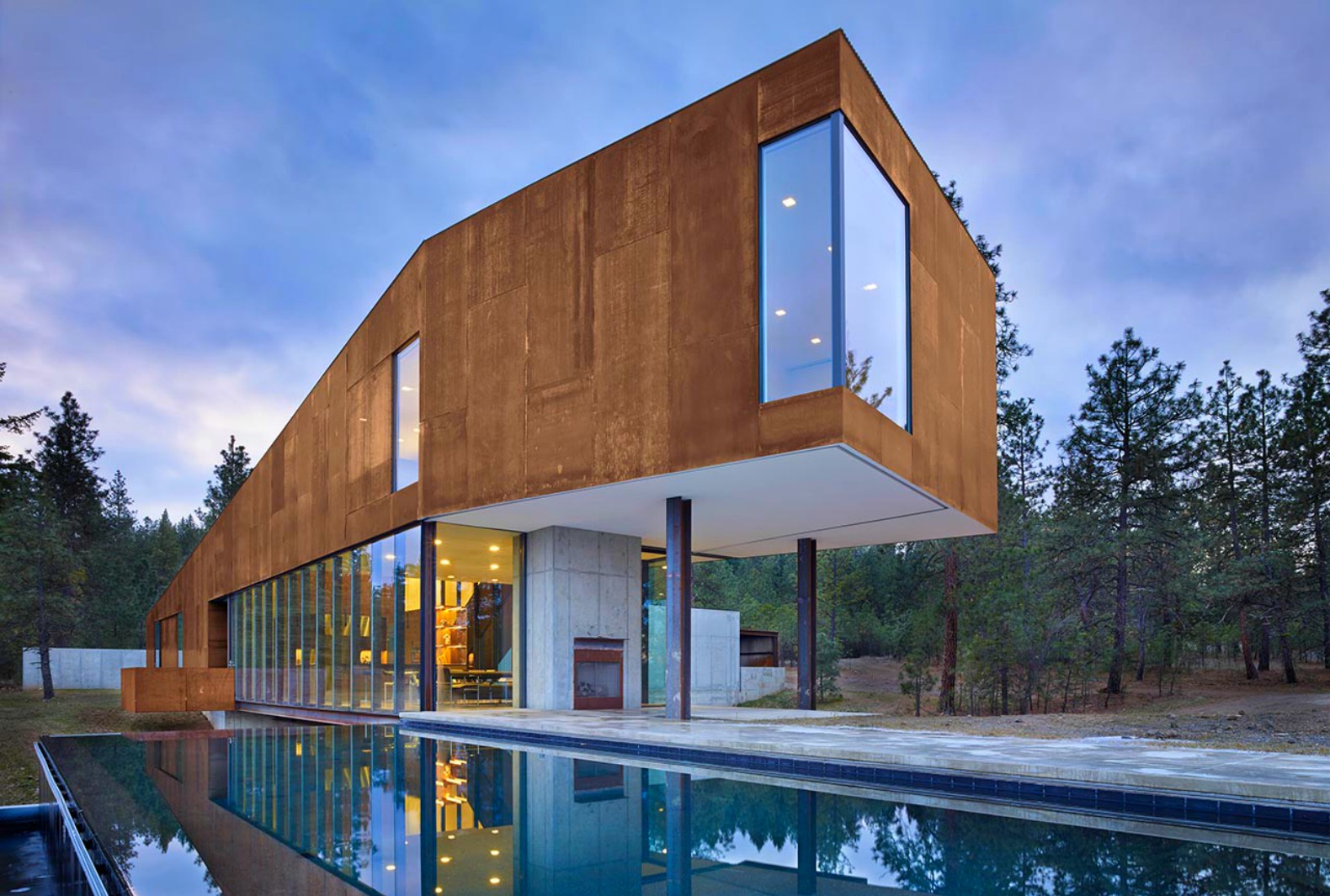 Floating Olson Kundig home
Great use of space clad in Corten Steel, Glass and Concrete.
——————————————————–
Seattle-based firm, Olson Kundig Architects unveiled a brilliant T-shaped home called Rimrock whose elongated design 'floats' over a local wildlife trail. Located deep in the forest of Spokane, Washington, the 5,200-square-foot structure is supported by a platform that hovers over the path so local wildlife can easily make their way from the high woodland plateau on one side of the home to the Spokane River below.