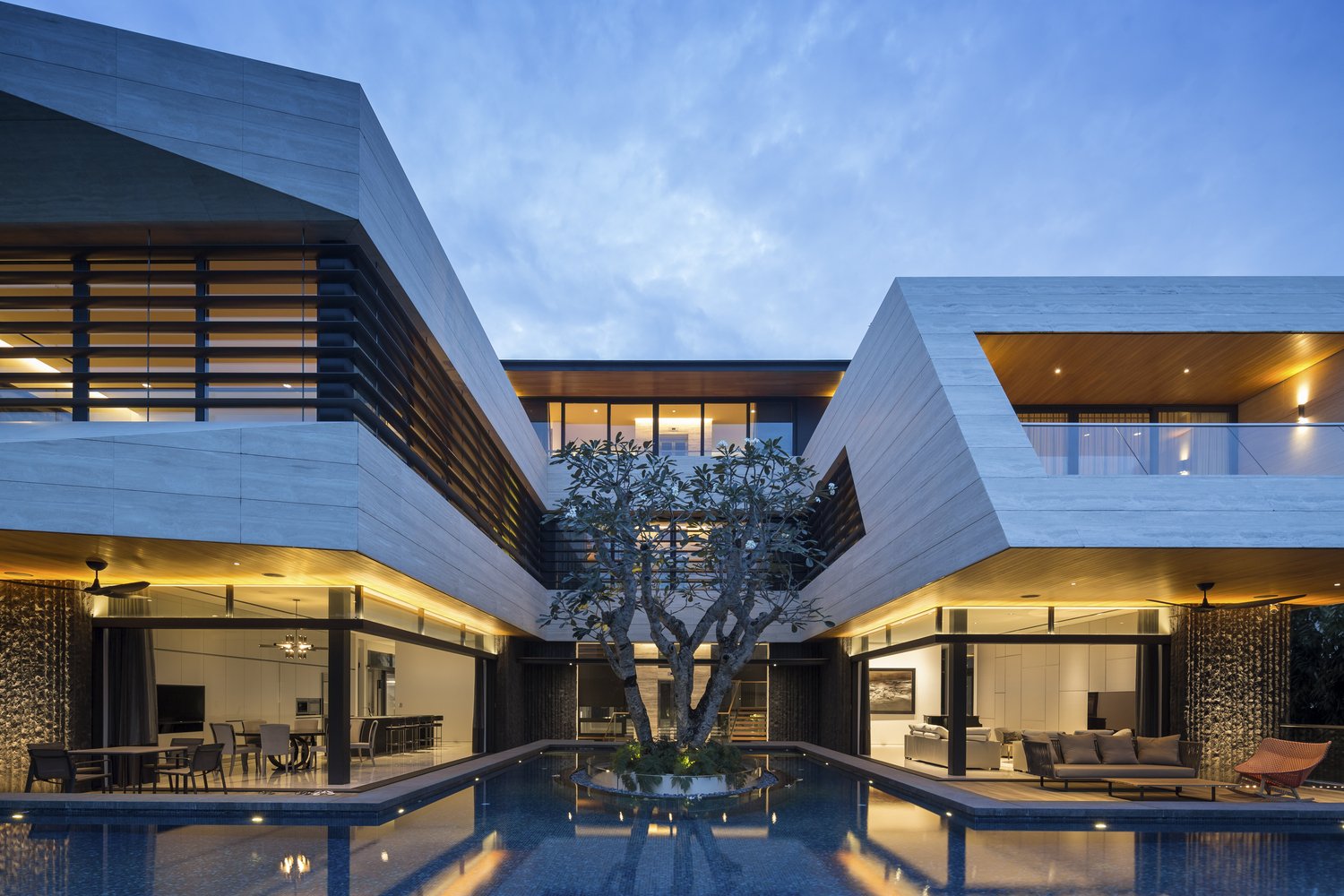 Forever House / Wallflower Architecture + Design
This may not be sustainable but it is a striking design. Maybe the next one could be built similar with more sustainable materials.
———————————-
Our clients wanted to build their dream house; a house that would be their definitive family home. It had to have an urban presence while having an open yet secure exterior space with sufficient privacy from the street. With a no expense to be spared mandate, the architect was given a large wish-list that included a 6-car garage and a 25m long pool.