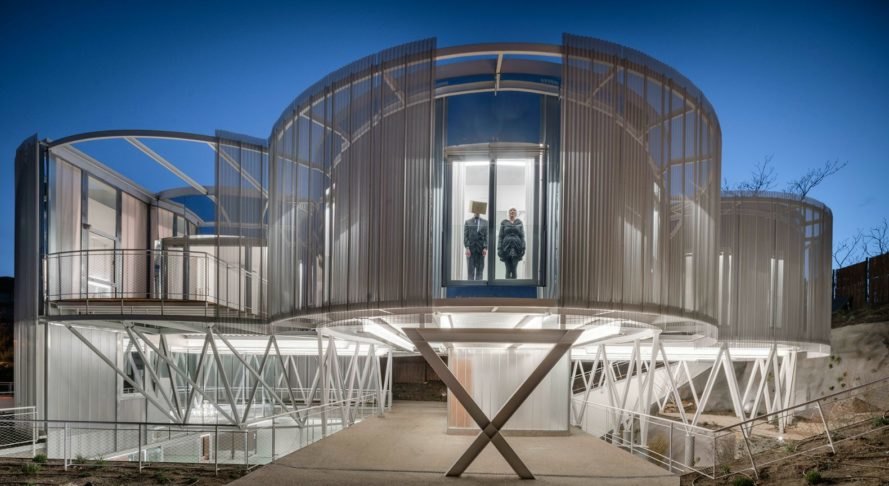 Futuristic home made of massive steel cylinders hides two houses in one
This looks like a fun house to live in!
——————————-
Spanish architecture firm, Z4Z4, has created one very unique home consisting of massive white cylindrical structures fused together to create two houses in one. Inspired by the homeowner's love of travel and nature, the interior space connects the home to the earth through a large interior greenhouse, while the rest of the home "floats" whimsically above ground.