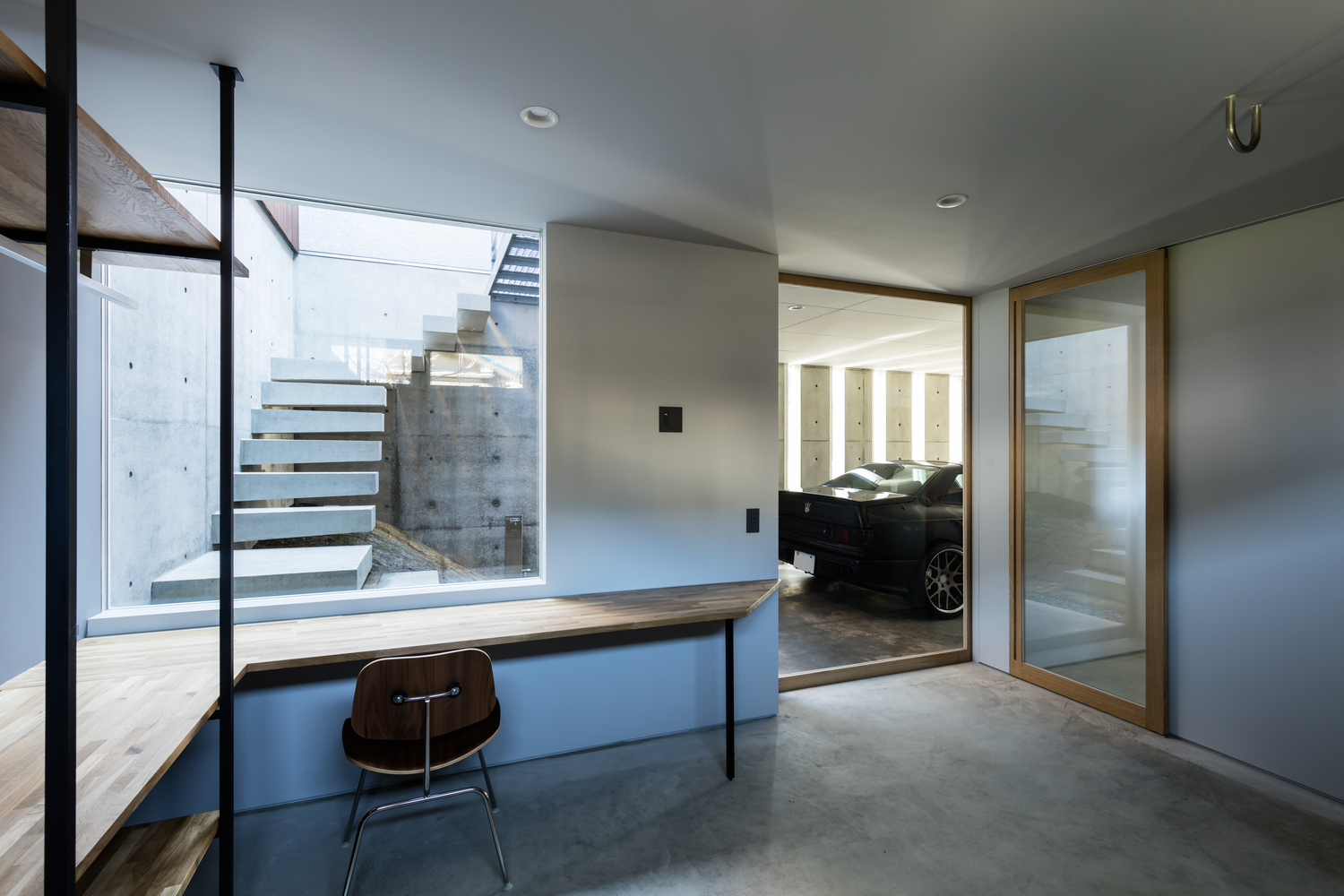 Garage House in Kawagoe / Horibe Associates
Love the idea of being able to see your cars from the office space.
—————————————————-
As a true car and bike enthusiast, the client hopes for the ability to see his favorite car from the comfort of his bedroom. His wife wishes for a space in which she could spend quiet time with her dog. The house aims to grant both requests in a two-story residence. The garage space is established on the first level, to house the client's favorite Maserati Shamal, among other Italian cars and motorcycles.