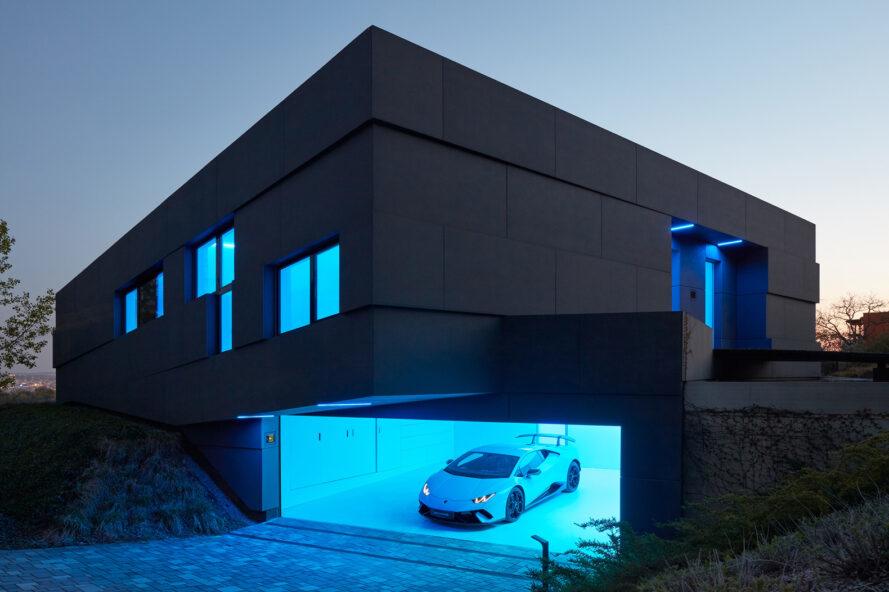 Green home with A.I.
Green and smart? Yes!
—————
Villa Sophia by COLL COLL celebrates the connection between technology and nature. A smart home with artificial intelligence, the house sits on the Trója hillside above a nature reserve with stunning views of Prague. The villa's technological aspects feature blue light eliminating house lights and self-moving doors to aid in natural ventilation, while the green roof contributes to the building's energetic balance.