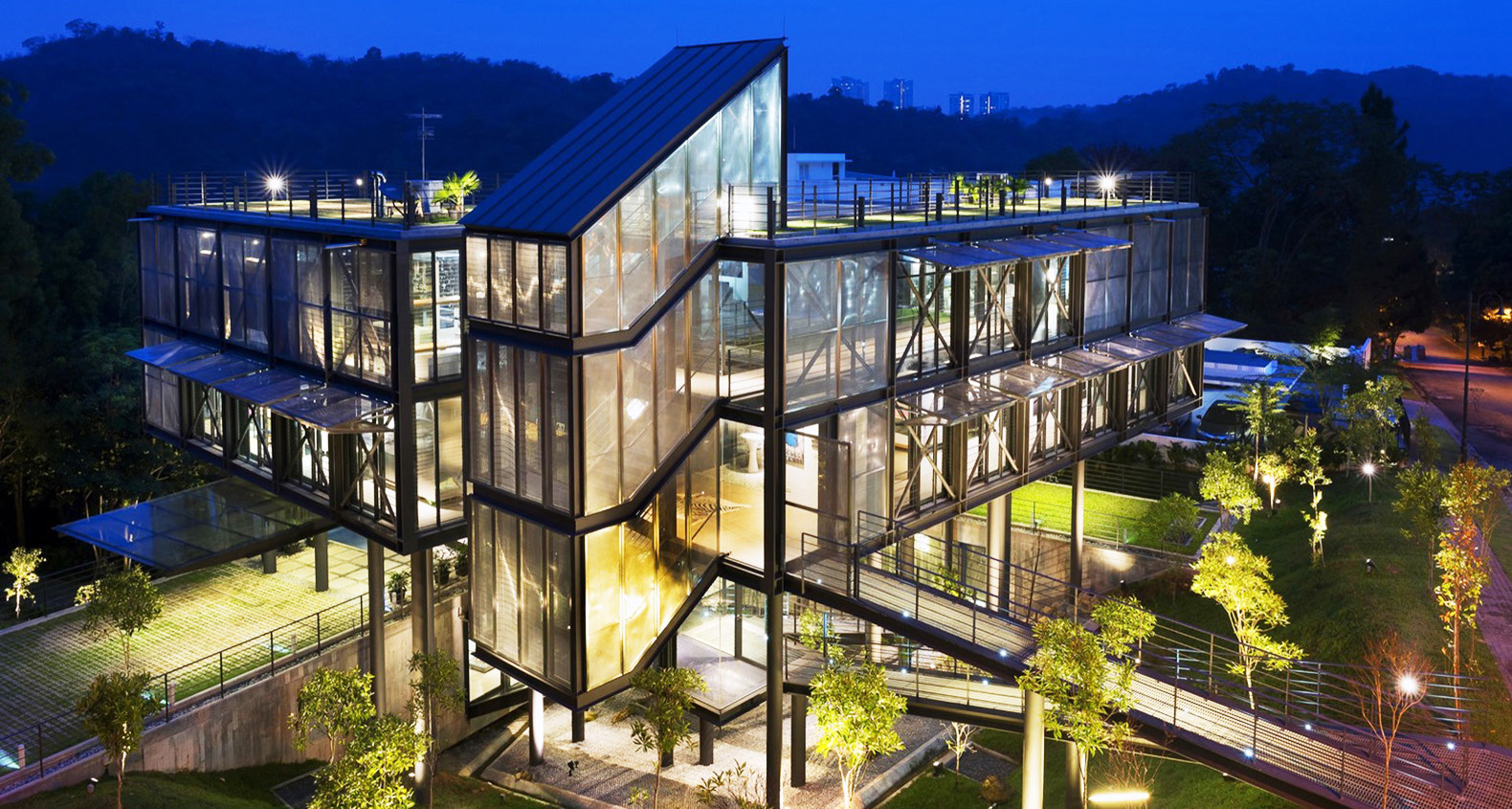 Green-roofed Cantilever House floats above the Malaysian rainforest
Love the  steel and glass floating above the rain forest! Very large house.
——————————————————
This green-roofed house juts out over the lush rainforest of Kuala Lumpur, Malaysia. Architecture firm Design Unit Sdn Bhd envisioned the Cantilever House as a "forest" of industrial steel columns that create a weightless-looking volume. Passive House design features – including an adjustable envelope – minimize the building's impact on the environment.