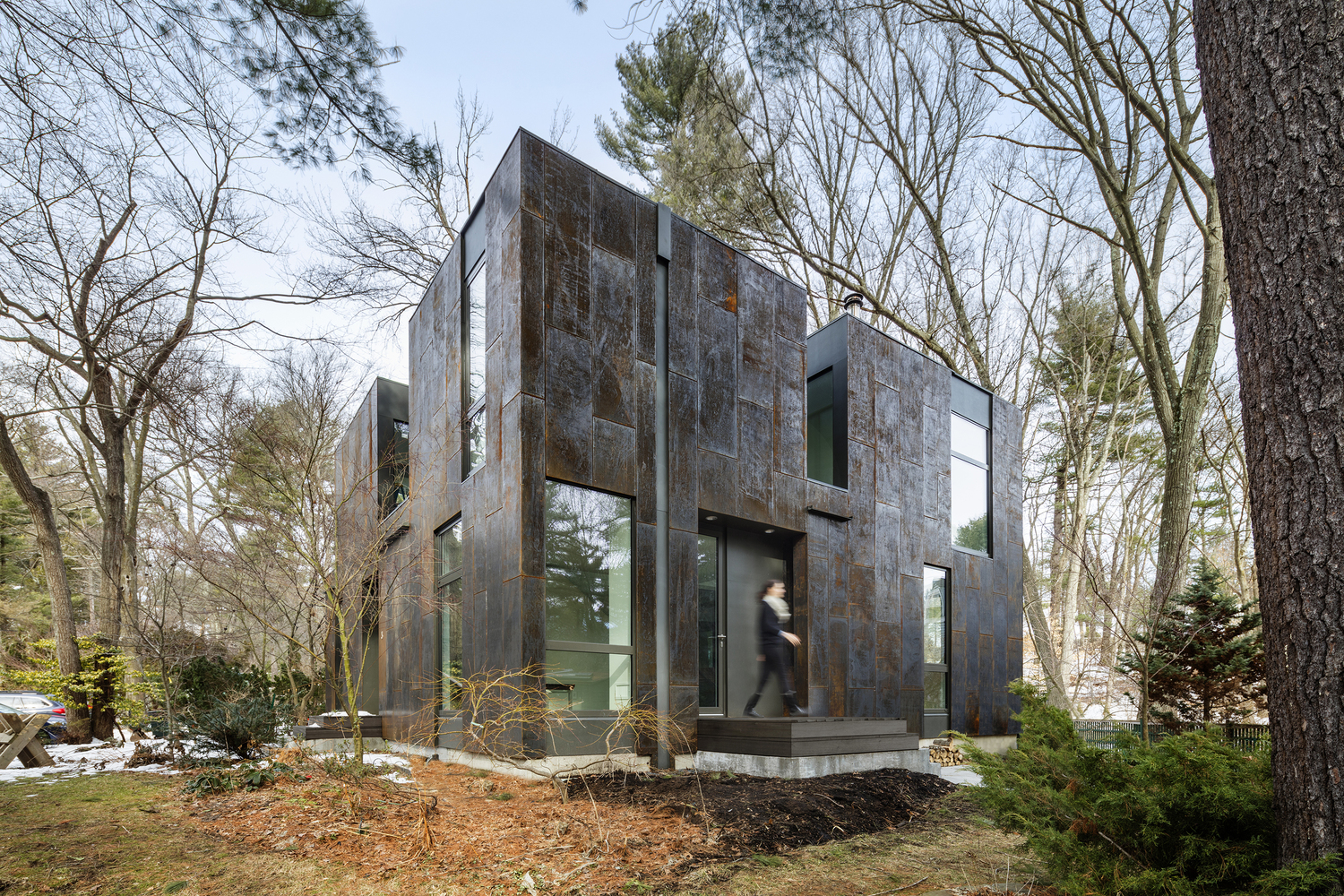 Grow Box / Merge Architects
Perfect balance in nature. This house just blends right in.
—————————————————-
Grow Box is a 1,975 sf home in Lexington, MA, designed for an MIT University Professor of Engineering, his wife, and their young son. The landscape surrounding the house was (and still is) in pristine condition, with elaborate plantings and over 40 different varieties of Japanese maple trees painstakingly cultivated and maintained by the clients. The extents of the existing gardens limited the footprint of the new house, but inspired an architecture that utilizes landscape to affect space that expands beyond the physical limits of the house. The resulting design is a compact volume penetrated by slot gardens and entry decks that both define space within the house, and erode the boundary between interior and exterior.