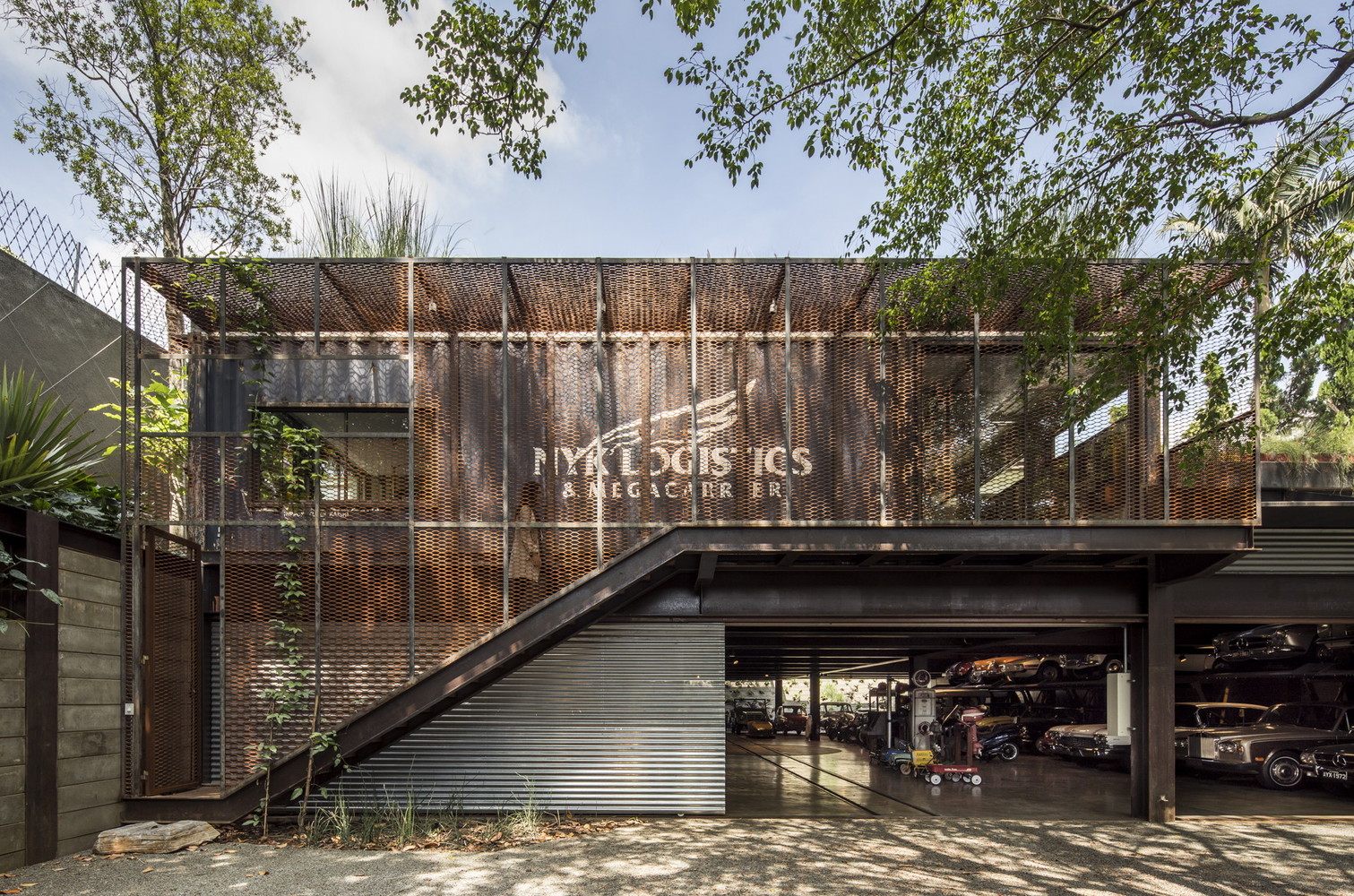 GSC / SuperLimão Studio + Gabriela Coelho
A little rugged, but great use of recycled materials and magnificent car colocation & art.
———————————-
This project consists of a large gallery that displays items from the collector's car and art collections throughout their space. We created forms and pieces allowing the users to configure the displays to show these objects from the collection in a variety of ways. The program requires a garage for the cars, an exposition gallery to display various items from the collections, an office, a smaller workshop, a gym and a kennel. Developed by SuperLimão in partnership with the architect Gabriela Coelho, this project was conceptualized around the use of shipping containers and metallic structures.