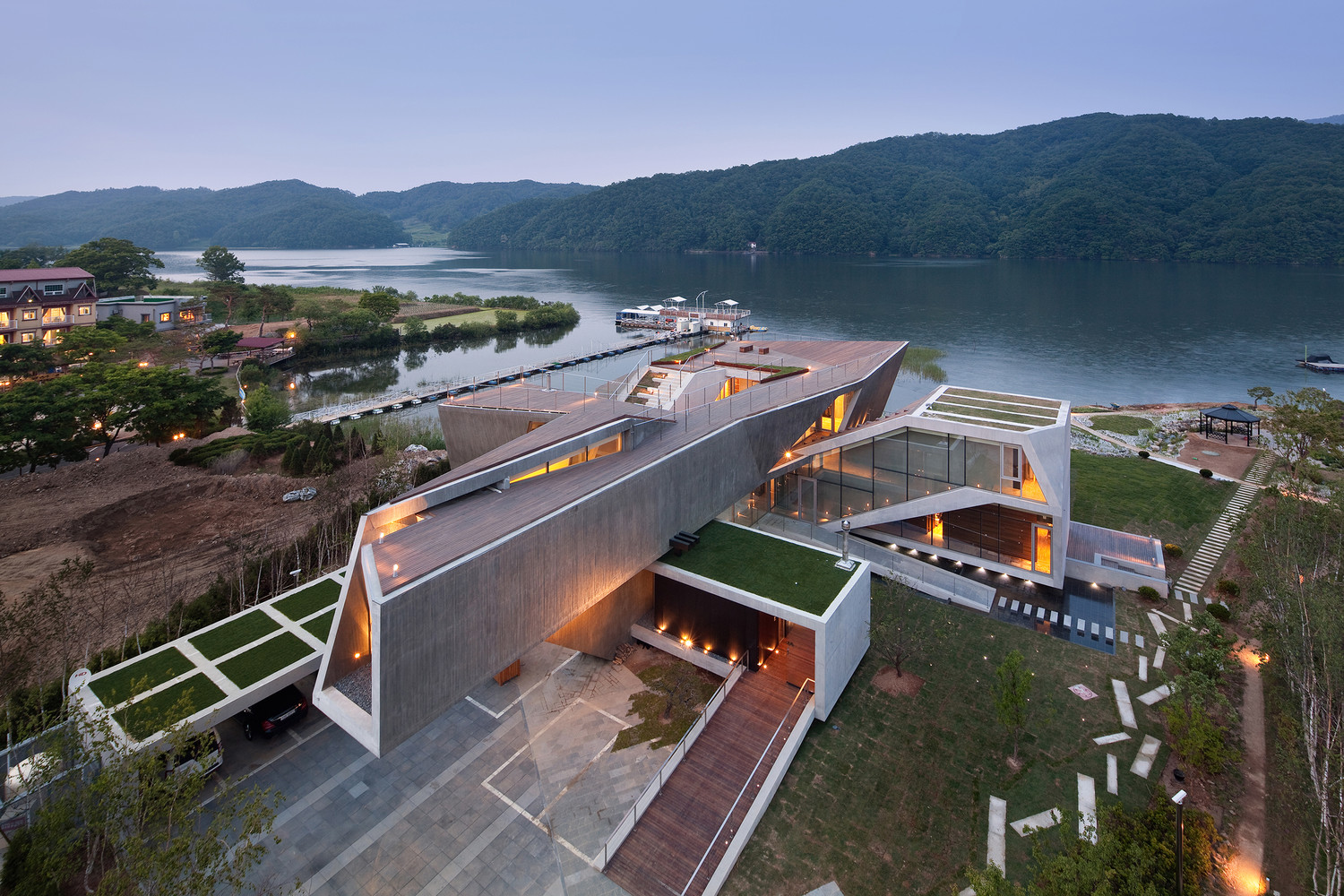 Guest House Rivendell
Not recycled but Love the design  with the Cantilever.
——————————————–
Among its many types, residential architecture is extremely limited when it comes to experimentation. Who would want to live like a guinea pig in highly private space in which his or her life unfolds? In order to weigh up the singularity of the architecture of a residential building, the search for relationships between spaces could be a better approach than searching for 'newness'.