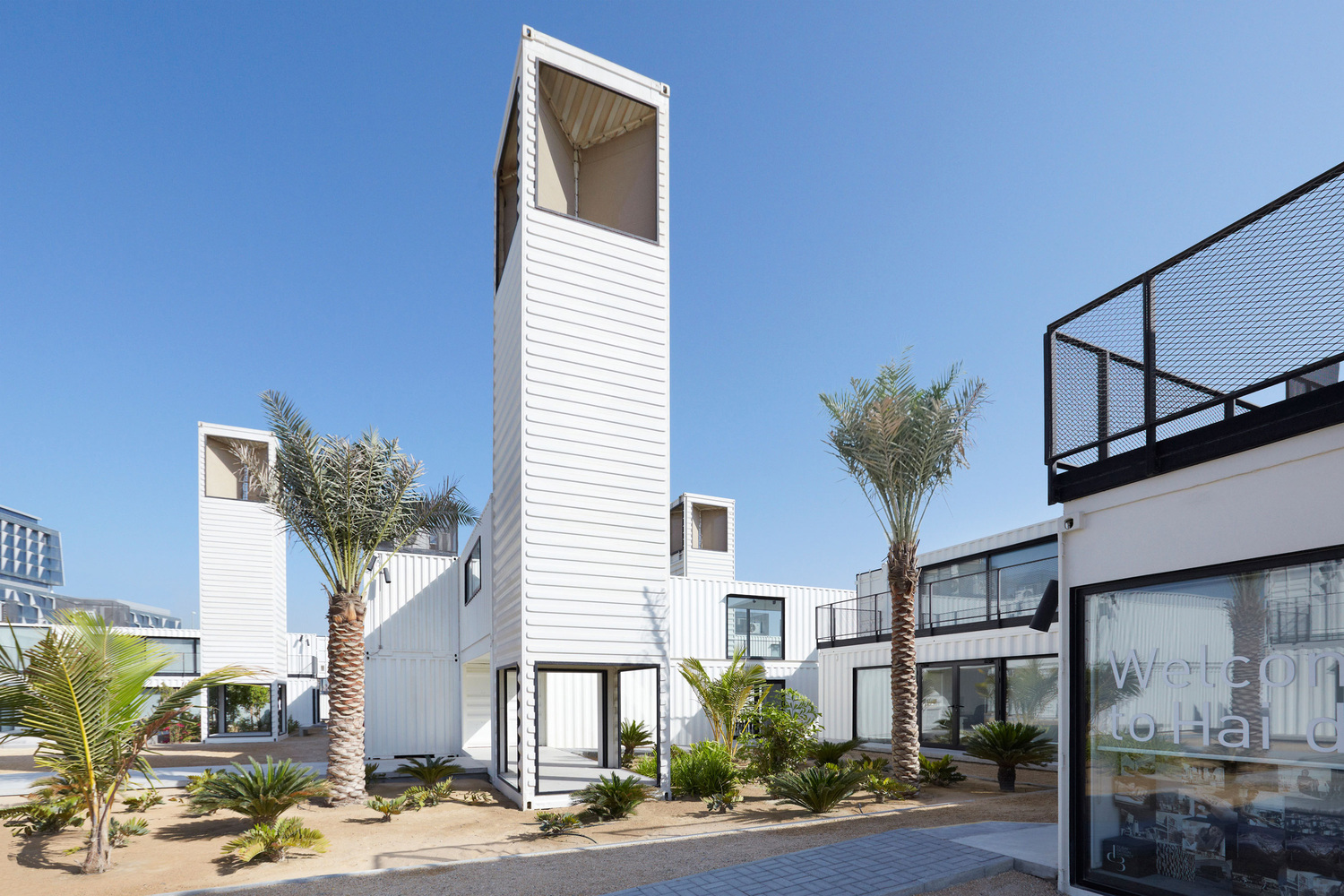 Hai D3 Offices / waiwai
Commercial container use in the desert!
————————————-
Hai d3 is a development that was conceived to be the incubator space for the development of UAE's hub for emerging local creative talents, the Dubai Design District. It was meant to be a temporary facility with a 5-year program of use, and an 8-month construction schedule. The complex is intended to welcome a variety of events, exhibitions, collaborative works, and displays to encourage the growth within the different fields of art and design in the Middle East.