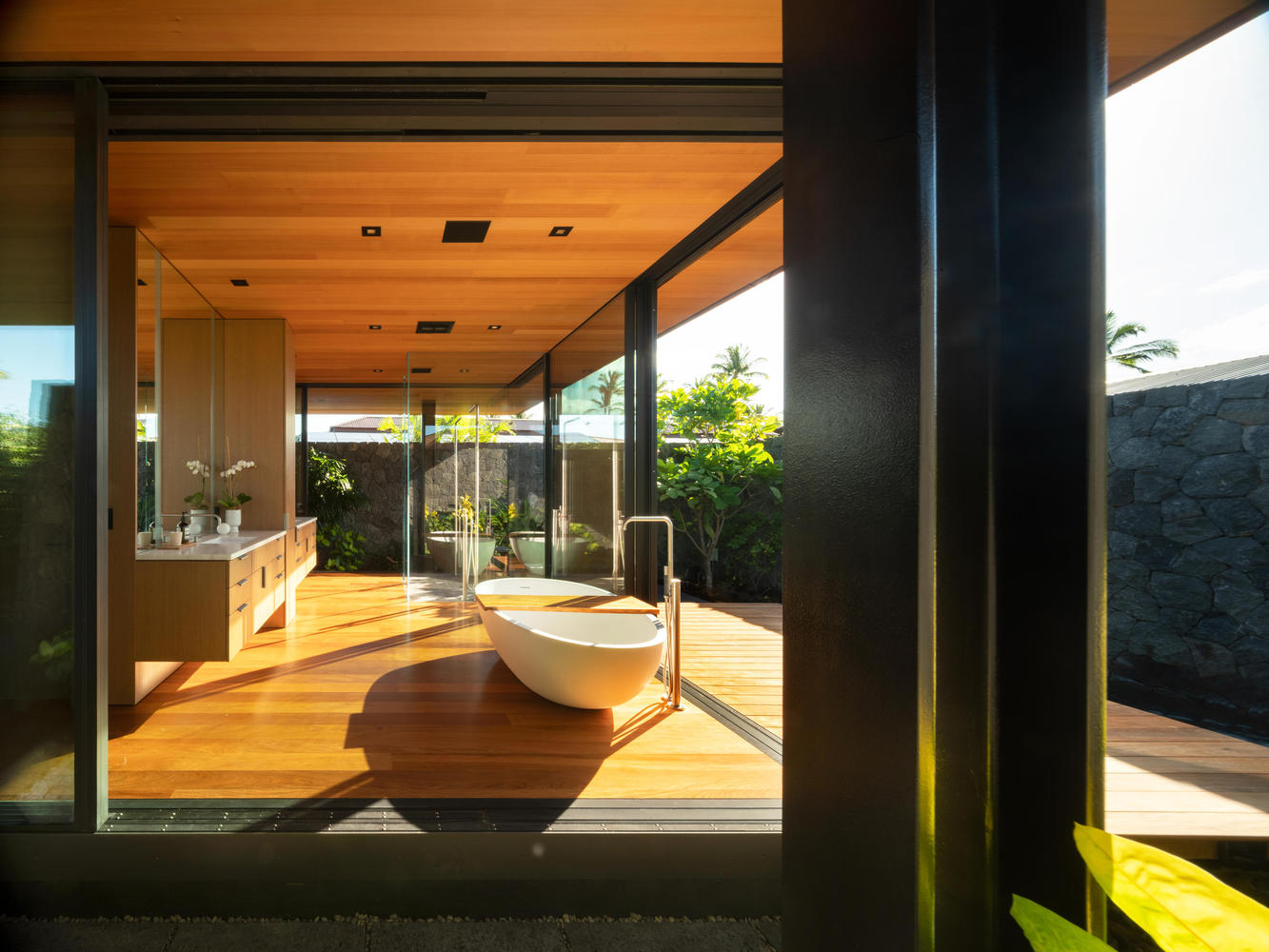 Hale Lana House / Olson Kundig
It's Olson Kundig in Hawaii, what could be wrong with this?
—————————
"Hale Lana's roof picks up on the local Hawaiian vernacular, where large canopy roofs gather prevailing trade wind breezes and keep them moving through the building. However, this project takes that idea to a new level structurally with a very long cantilever and an extremely precise leading roof edge." –Tom Kundig, FAIA, RIBA, Design Principal
This 17,200-square-foot family retreat on Hawaii's Big Island takes the form of several canopy-like pavilions dispersed around the site, linked by elevated wooden lanais and a series of gardens. Hale Lana, which translates to "floating home," appears to hover over the site's lava fields and dense gardens. The home takes a position at the ecotone line between the heavily landscaped area and the expansive ocean views which stretch to Haleakalā volcano on nearby Maui.