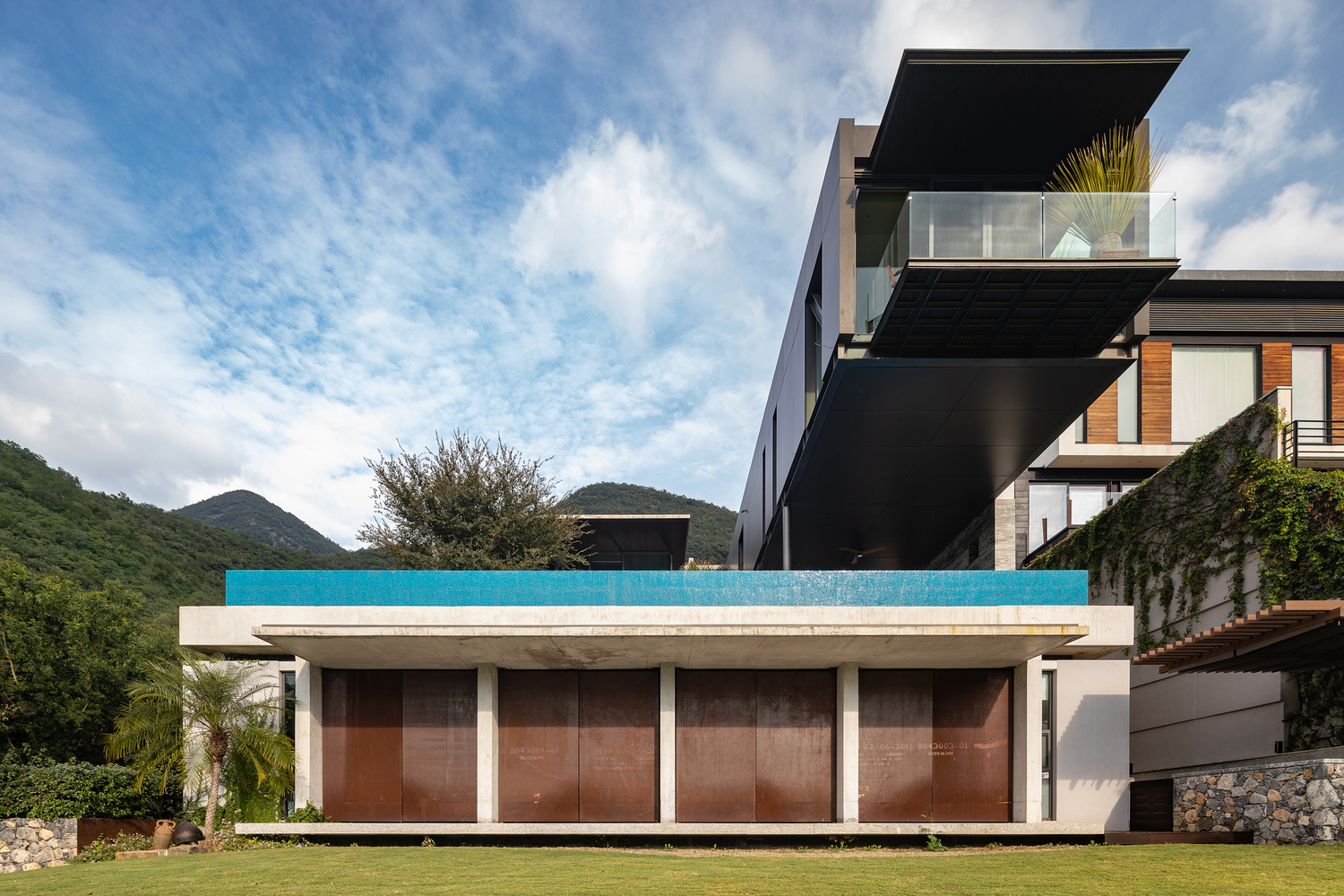 Herra2 House / Landa Suberville
Love the length of the cantilever on this one.
———————————-
This house is developed on an ascending lot, west of Monterrey in the foothills of Sierra Madre. The service areas are on the access floor, the garden and the social area that integrates with the #terracetequilera® are on the ground floor achieving a connection with the exterior, and the family area is on the top floor.  The structure consists of two concrete staples at the centre of the house that carries a metal structure in a north-to-south direction. At the centre of the armour, a pergola bathes in natural light. A frosted glass corridor on the upper floor distributes the circulation to the bedrooms. The armour allows to have no columns and therefore to take advantage of the entire interior and exterior social area and to experience the whole terrain in its length and width.