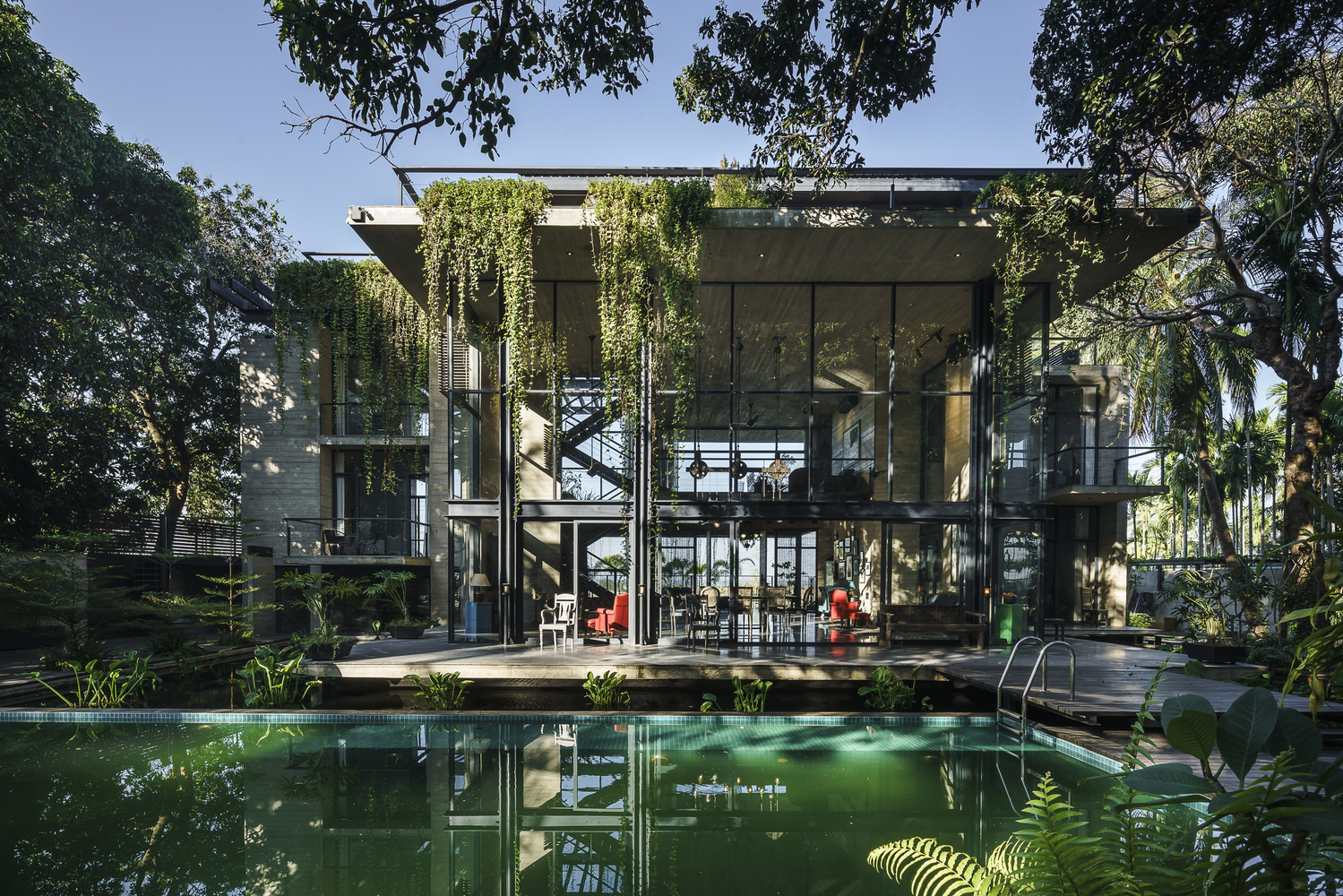 Himchori Residence / River & Rain
We both Love the integration of the green spaces, the water, steel glass and concrete!
———————————————————–
The natural configuration of adjacent Hills and a merely further vivid Sea, with their opulent strength and beauty was sole inspiration to conceptualize the project. In attaining an infinite view from hill to sea, the villa is portrayed more as a frame to capture the view rather to be an obstruction. Desired spaces and their formal expression are flourished in accordance to celebrate the harmonious horizontality and elegant verticality of two environmental stimuli. While doing so, a dominant issue was to lessen site damages as well as maximize the retention of existing natural ecosystem of the environment. The residence is sited overlooking the sea with a perfect back drop of magnanimous green hills. The off centric entrance to the residence led the viewer to glance at the project with an inviting portico floating atop of a shallow water body. The inner awe of the villa thus remains as a little surprise.