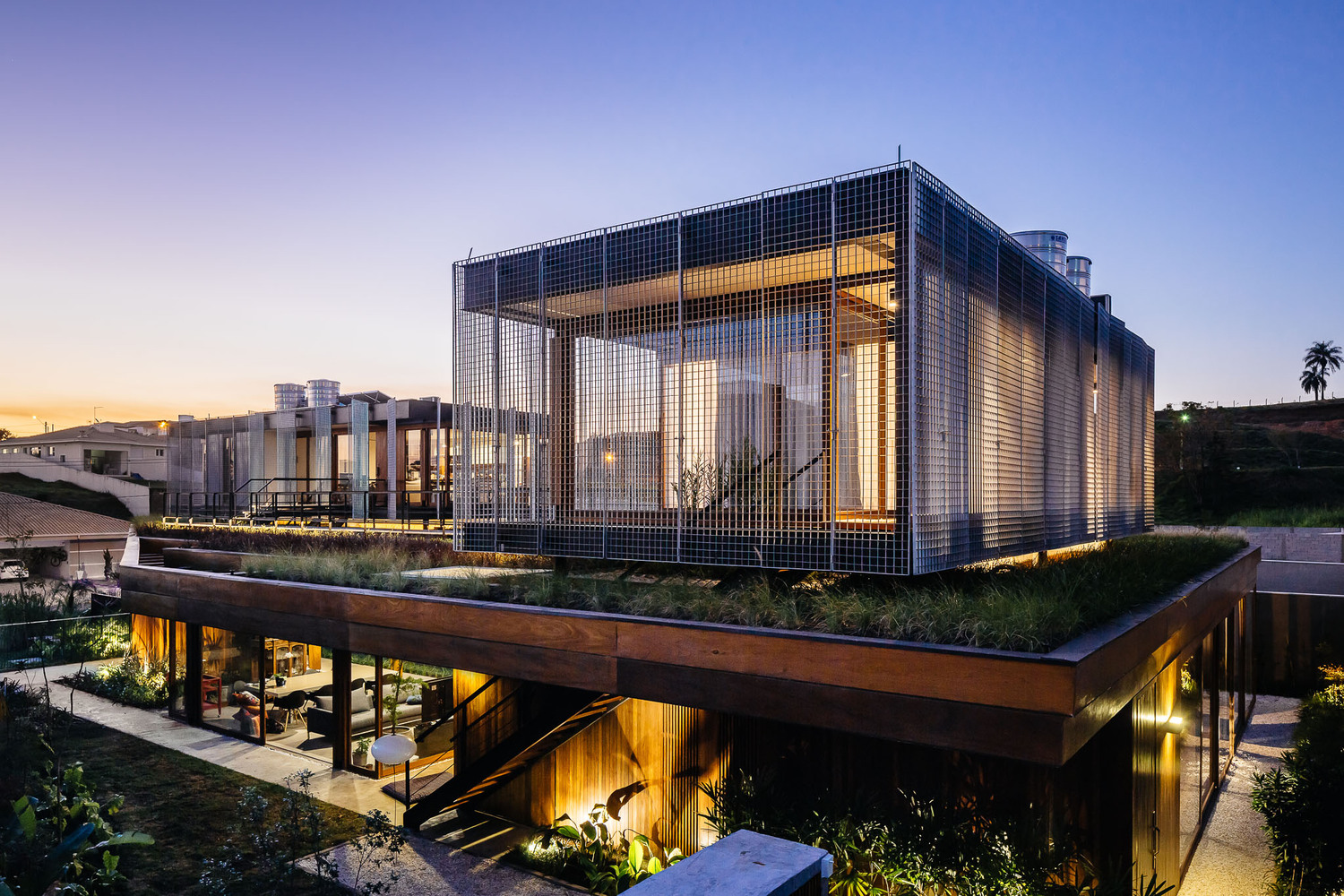 House + House in Amparo
This house is very expansive and open in side.
————————————————-
What drives us in the process of designing this two houses is the possibility to distort and compose with a notion of nature, at the same time wild and artificial. A thin layer of soil floats a few meters above the ground level as if carved from it. Underneath, a world wrapped in natural, though domesticated, elements are revealed – water, vegetation, animals. Above, two metallic volumes appear on a lawn space – from where it is possible to observe the landscape – as if they were cottages on a garden, in a rather usual spatial relationship, except for the fact it takes place at the upper deck quota.