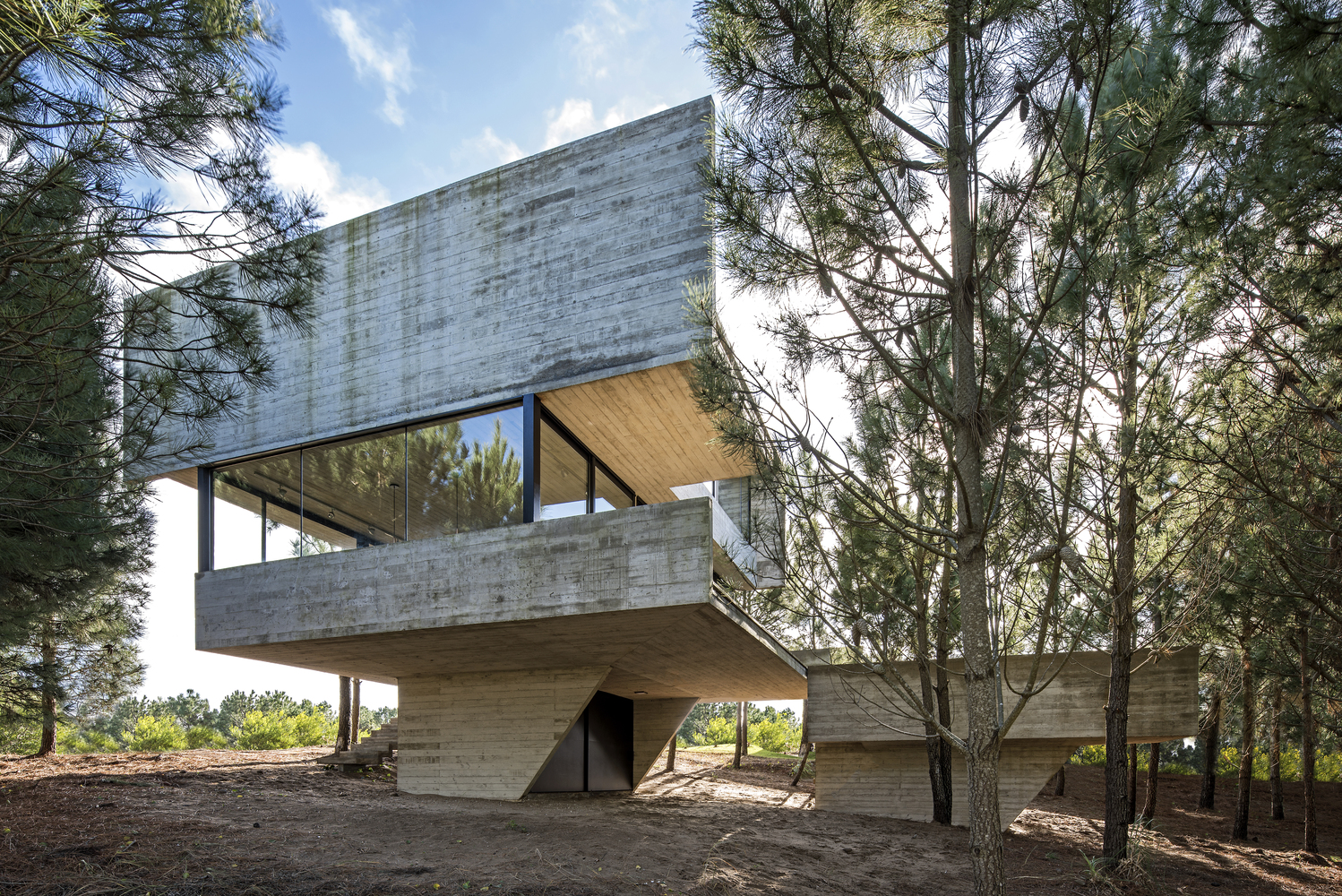 House in the Trees / Luciano Kruk
Tree house, Why not! Minimal ground damage and contact while being up in the trees.
——————————————-
House in the Trees was designed to be built in Barrio Marítimo II, a neighborhood in Costa Esmeralda, located thirteen kilometers north of the city of Pinamar and four hours away from Buenos Aires City. Parallel to the sea, this neighborhood is separated from the coastline by a screen of leafy pines, thus producing a setback that complies with provincial regulations. The lot's highest level is at the front, and slopes downward as it gets farther from the street, just as sand dunes do as they interfuse with the sea.