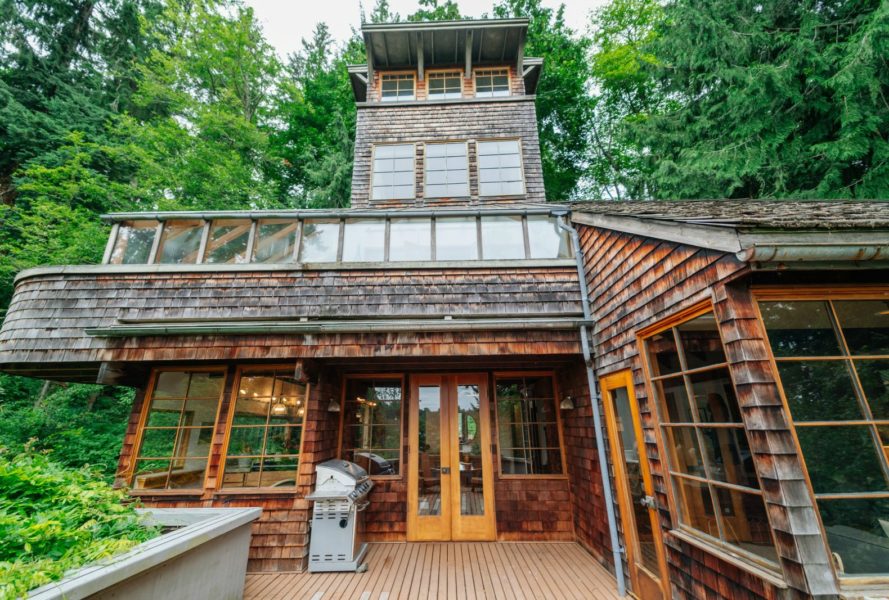 House made from Ship Parts
It doesn't always have to be about steel. here is a house made from old wood ship parts!
————————————
The three-bedroom, four-bathroom house is located on a secluded lot surrounded by a wall of 200-foot cedar trees on one side and the Puget Sound on the other. The home was built in 1978 by an unknown architect, who used salvaged wooden posts – which reportedly date back more than 100 years – in the construction.