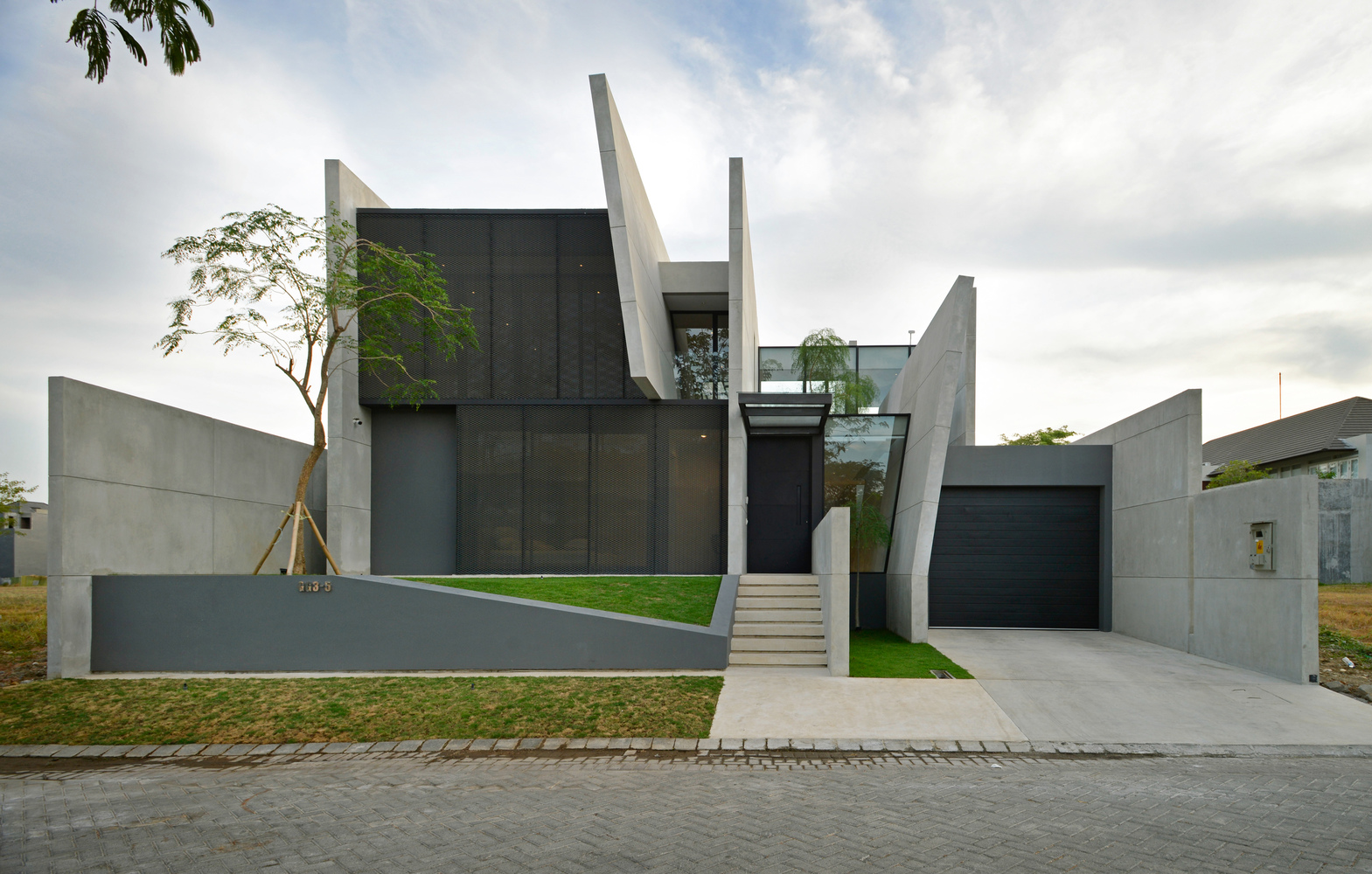 JJ House / Ivan Priatman Architecture
Love the slanted  concrete walls!
——————————
JJ House is a house for a family of four in Surabaya, Indonesia. The house is characterized by a series of parallel primary walls that become the primary organizing element of the house. Towards the front of the house, the walls separate the garage and service areas, the house entrance, and the bedrooms. The entrance space defined by two primary walls, continues to a straight corridor leading to the main living-dining area towards the back of the house, becoming the spine of the house with bedrooms flanking one side and service areas flanking the other side.