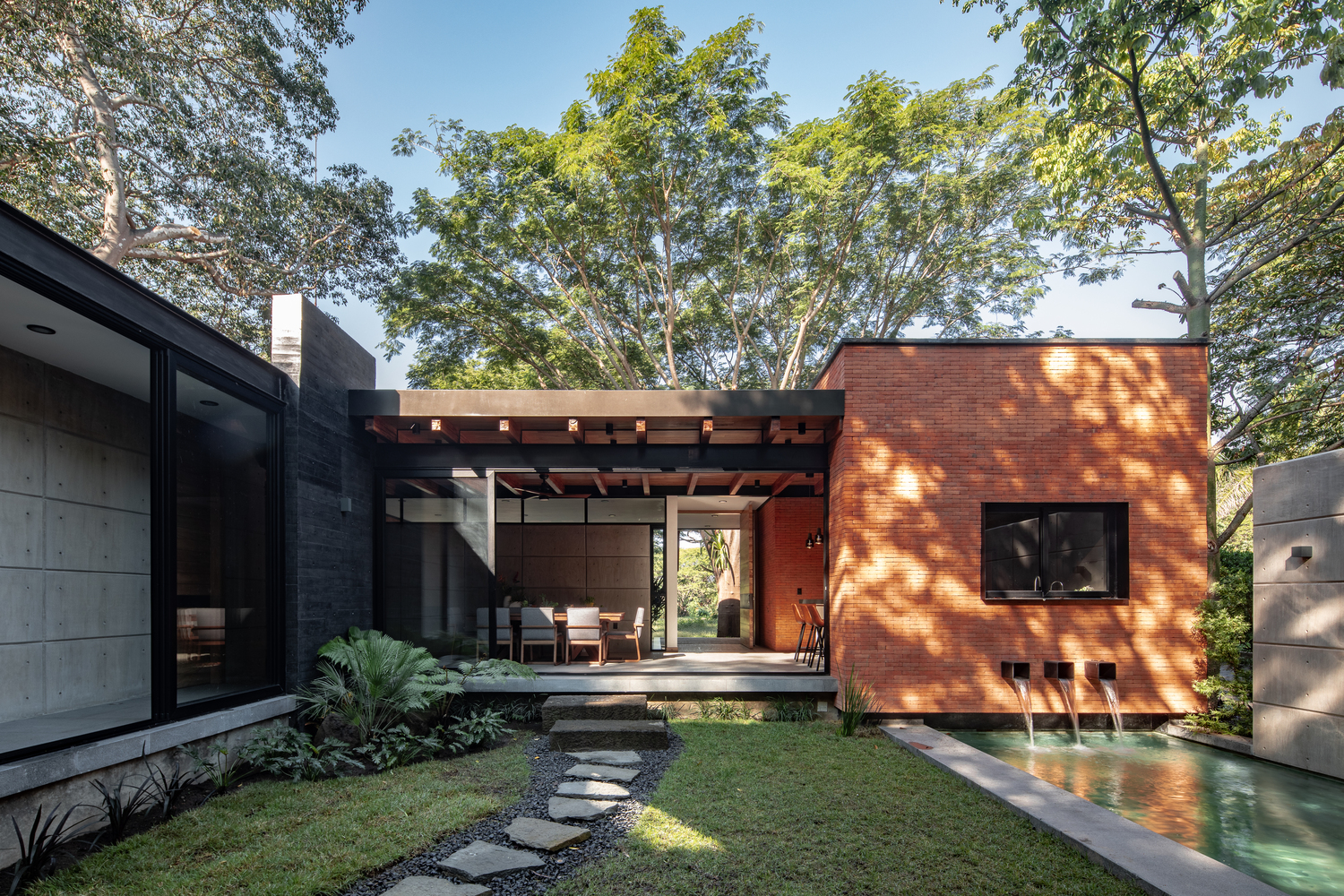 Keita House / Di Frenna Arquitectos
My wife likes the brick integration in with the other raw materials in this house.
———————————–
Reinterpreting the typology of a Mexican house in a contemporary version, was the premise to design Keita House, where the central patio became the circulation and main view of the residence. This last one, serves as the project's heart, it can be contemplated from everywhere, and it is completely surrounded by both private and social areas of the proposal. Existing vegetation and the climate in Colima city, allowed the continuous opening of the proposed volumes. In the design, all the spaces are somehow permeated by either vegetation, wind and natural light, components that at the same time conquer until erasing the barrier between nature and architecture.