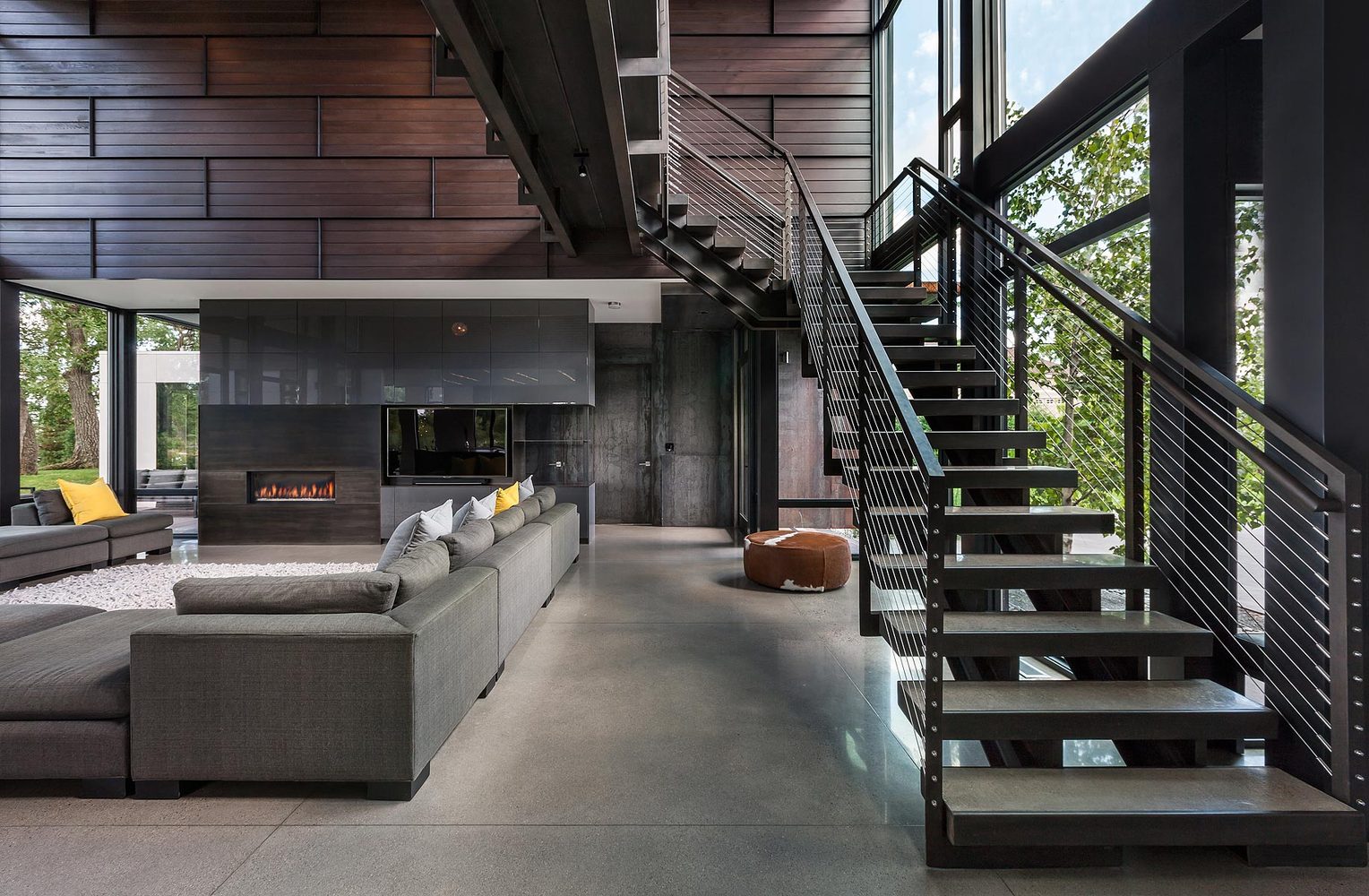 Lake Waconia House / ALTUS Architecture + Design
Perfect use of materials with a wide open outdoor feel.
—————————–
Situated on the Southwest shore of Lake Waconia, this industrial modern house for a family of 8 seeks to celebrate its natural surroundings through natural materials and dramatic transparency. Located adjacent to a grove of 200 year old oak trees near the shoreline the house is organized as a bold sculptural response to the lake and trees.