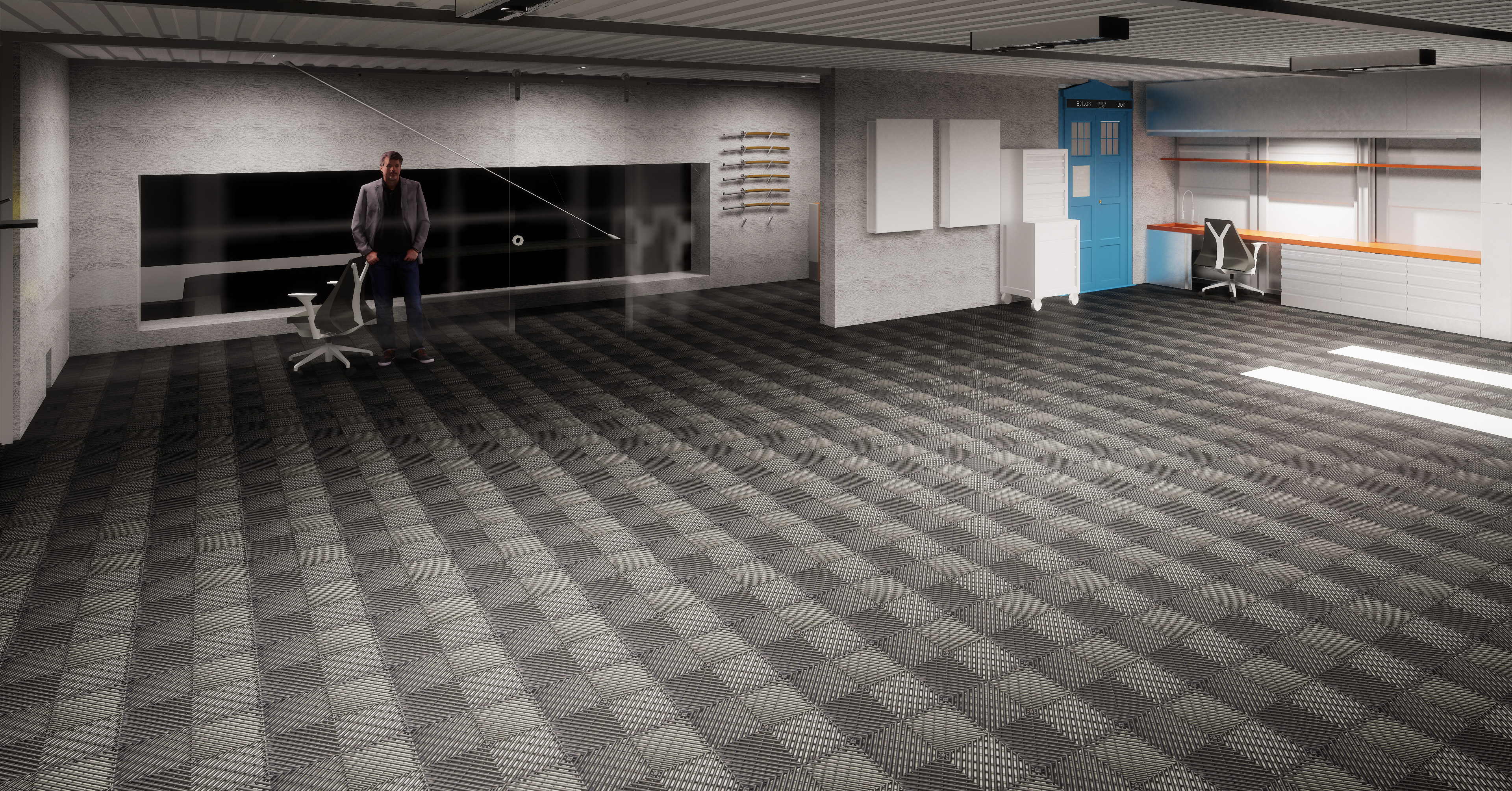 Lights II
Not much to report this week. I did spend a lot of time learning about the current situation of lights in general.
The higher the CRI, the more watts that are required. So you can have high CRI, high lumen, and high watts or you can have low watts, low CRI and really high lumen. Example: CRI 95+ and with 18.5 watts and 1030 lumen = 56 lumen per watt, Not to efficient. On the flip side: CRI 80, 60 watts and 10,000 lumen = 167 Lumen per watt (Lm/w). Bumping up the CRI requires more power. Our goal is to be above 100 Lemen per Watt average. To make up for the multiple 55-60Lm/w high CRI lights in the detailed work areas, we will use 160Lm/w 50-80w High Bay lights in areas that need a lot of light, but not the accuracy, such as in the machine room, bathroom 1, laundry and Closet 2.
On Level 1 we decided all the light fixtures will be of a Linear type @ 5,000k as you can see in our first night time rendering. We want the space to be bright for ease of working on projects at night. It meets or exceeds most standard office buildings in the lumen per foot.
All of the lights on L2 and L3 will be of the round type and be between 3-4K CCT.
Large Image: