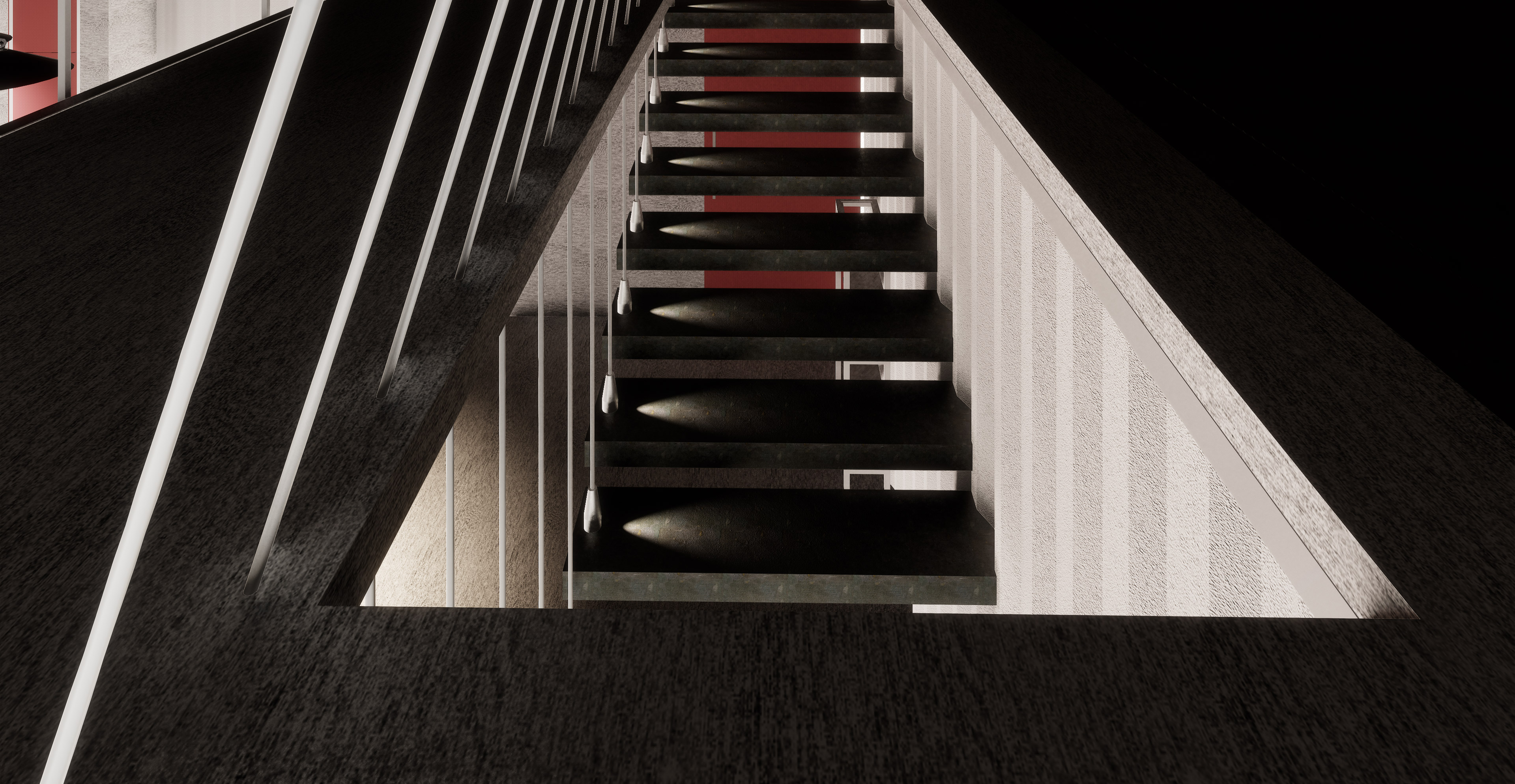 Lights III
I'm working to get to the end of the Light selection and process soon. At this point I'm sure now most of the time Architects just place in lights in locations to get the affect they are after, then multiple groups of others are in charge of finding something similar and another group to install them. Unfortunately it is just me and my wife, so this is taking a while to complete.
This week I focused on detailing out some custom light solutions. One of the most notable was how to light up the cantilever stair cases, while having the lights hidden and not disturbing the users of the other open areas. Having on wall or on step lighting the steps would be a visible distraction each time someone went up and down the stirs to the other areas in the Grand Room. The solution to this was to build a 1w LED into the support wire holders that are attached to the end of the step. It's not very bright, but will illuminate enough to see each step individually. This will be controlled with a motion sensor on each end of the stair case to on and off on entry and exit of the area.
I spent time fixing the source light issue. Now each light has a "light source" making the lights have a glow when you see the light source. I'm surprised this is not on by default in Revit.
Lastly I looked for more robust industrial, marine grade stainless steel, hazardous area and mining Class 1 and II lighting fixtures that are waterproof and fire proof to add to the space. Some LEDs in these fixtures even have 100,000+ hours of usage ratings. This place is going to the built to last!
Large Image: