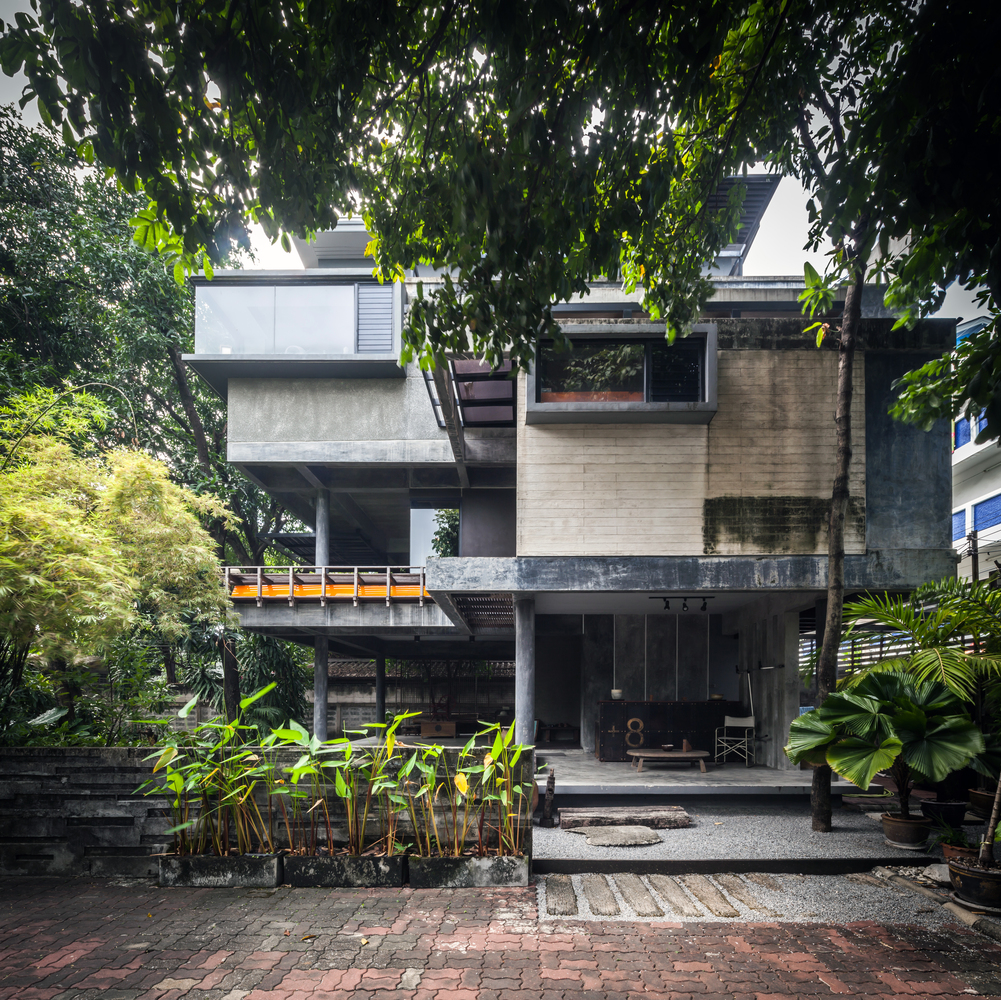 Mango Tree House / Volume Matrix Studio
Nice Industrial Zen look and feel.
——————————————–
The site is one of the old reminding mango gardens that still exist in Bangkok, it is the reason why the house tries to insert itself into its environment. The planning of the house is layed out in a way to introduce the house in the tree-rich site, without disturbing, or cutting any of the original landscape.The house is divided into three stories, and three zones. With the intention to create different atmospheres linked to the various zones, and also giving an international modern culture feel, which fits the company's current vision.