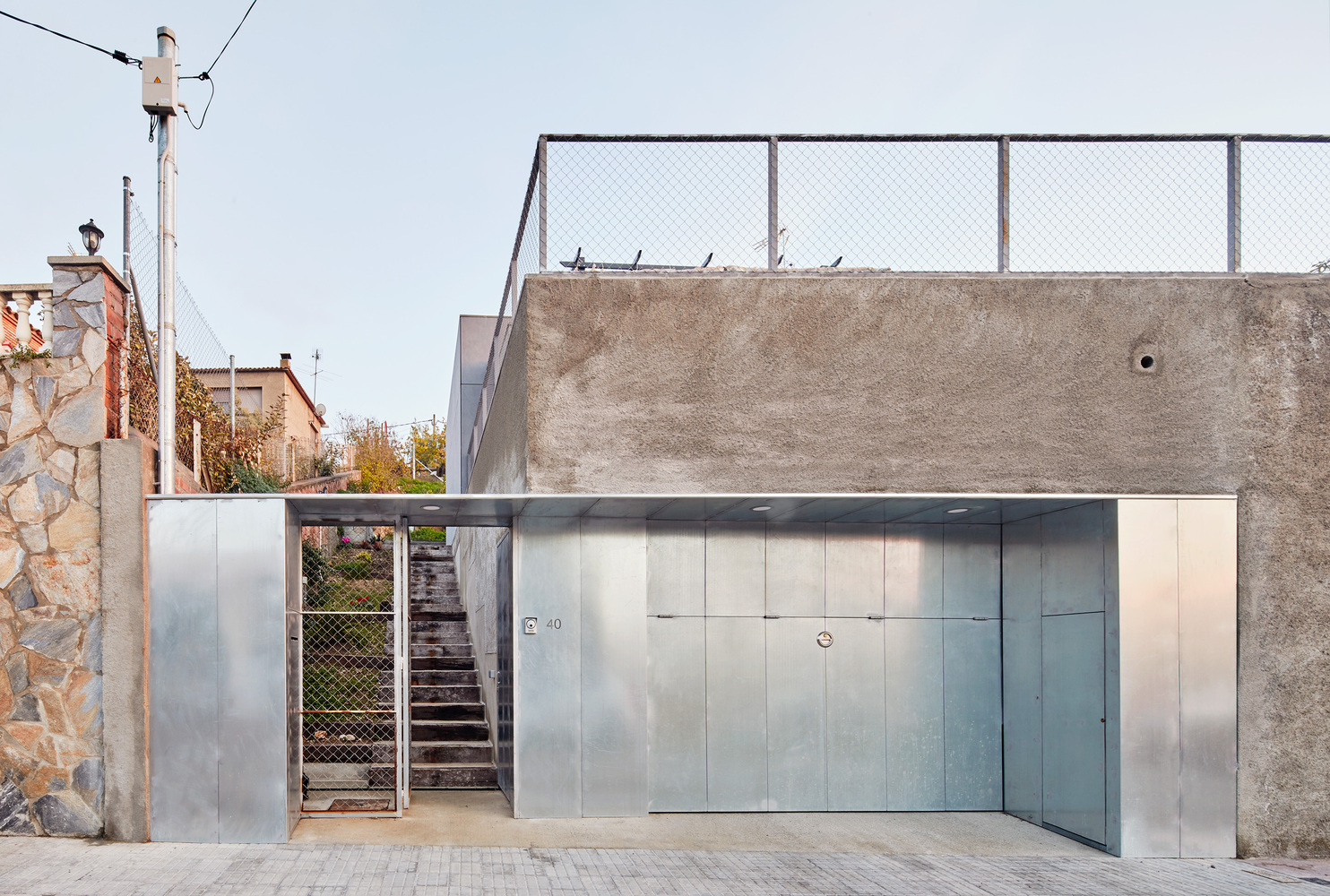 Marian. Family House in Ullastrell
Very simple and creative use of recycled materials.
—————————————-
The house sits on the southeast slope of Ullastrell, a tranquil village about 45 minutes from Barcelona. An old concrete mass wall contains the inclined terrain, which is 4 meters high above the street. We chose to preserve it and reinterpret it as a plinth for the new building. The wall becomes the base on which the new house is set. The house, for a couple, must be comfortable, economical and expandable in the future. We propose the program as an addition to rooms that are juxtaposed parallel to the direction of the street, thus occupying as little space as possible on the ground.