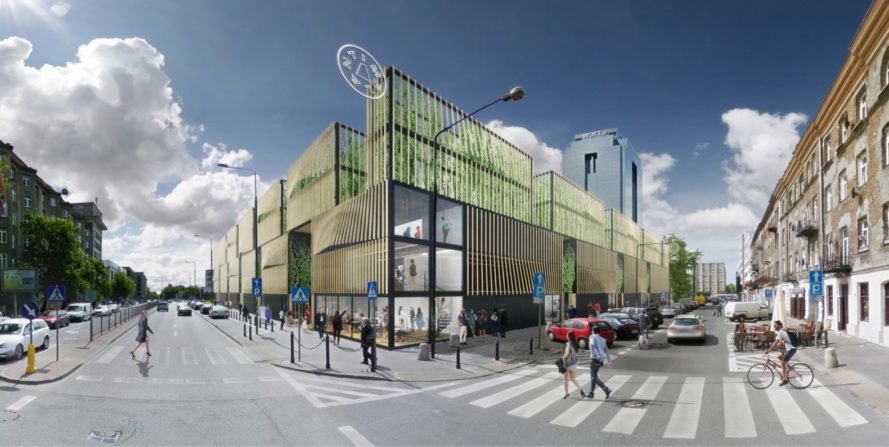 Massive shipping container shopping center
Shipping containers can be green shopping too!
————————
Nearly 300 shipping containers may soon be given a new lease on life as a massive pop-up shopping center in downtown Warsaw, Poland. Designed by local architecture practice Szcz and commissioned by investor Nowa Epoka Handlu, the cargotecture proposal would transform a 2.6-acre site into one of the world's largest shipping container retail complexes. Named Implant, the three-story modular building would house approximately 80 tenants and host mixed programming from retail and restaurants to social and cultural space.