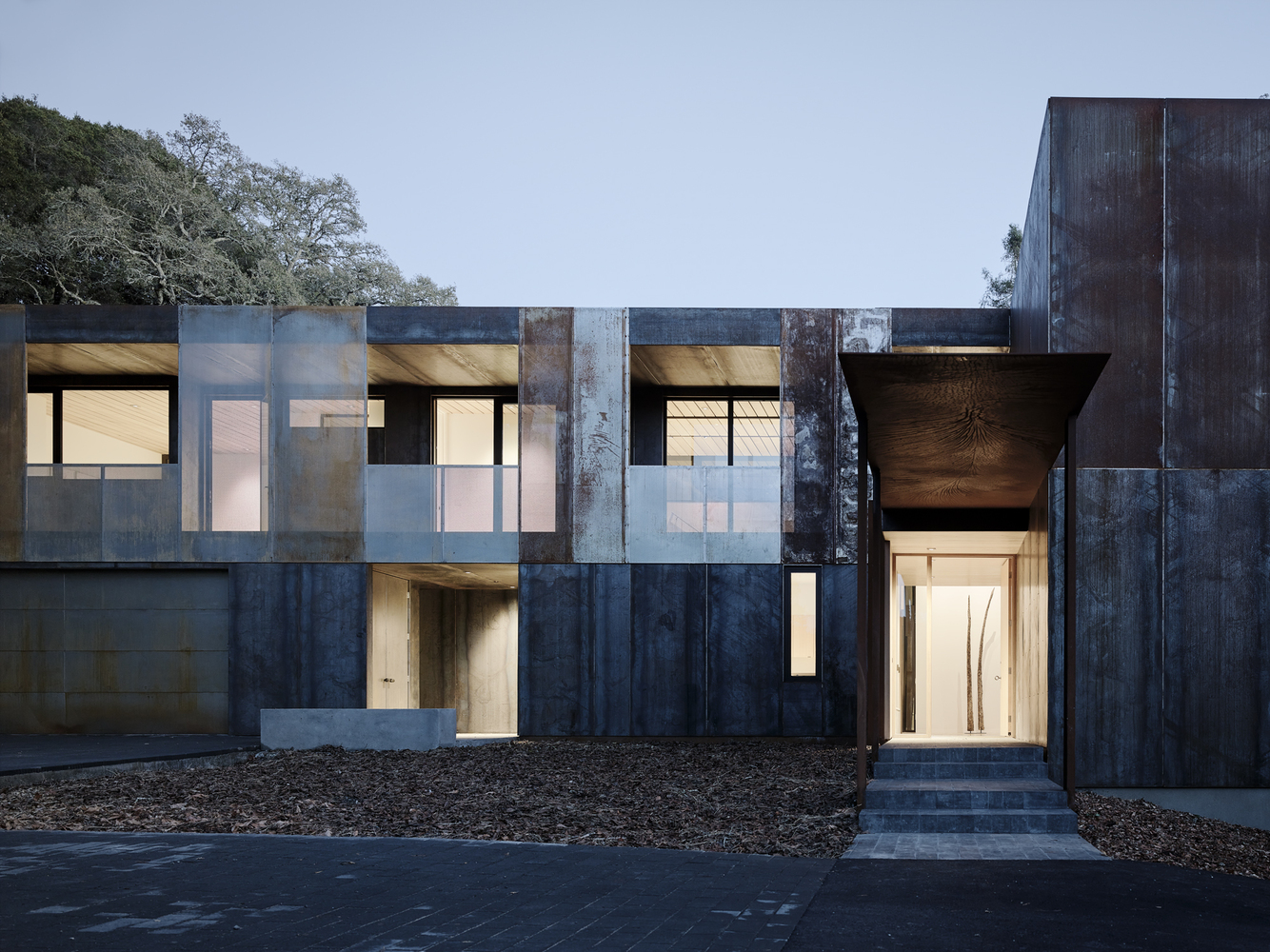 Miner Road House / Faulkner Architects
Just Love the steel and glass.  Dark on the outside, light and airy on the inside.
————————————————
The clients are a couple of environmental scientists who, along with their two sons, relocated from the Oakland Hills to the warmer climate of Orinda. Their commitment to sustainability, including a request for net-zero energy performance annually, was evident in their thinking throughout the design process. A three-bedroom program began as a remodel of a 1954 ranch house at the foot of a hill next to a seasonal creek.