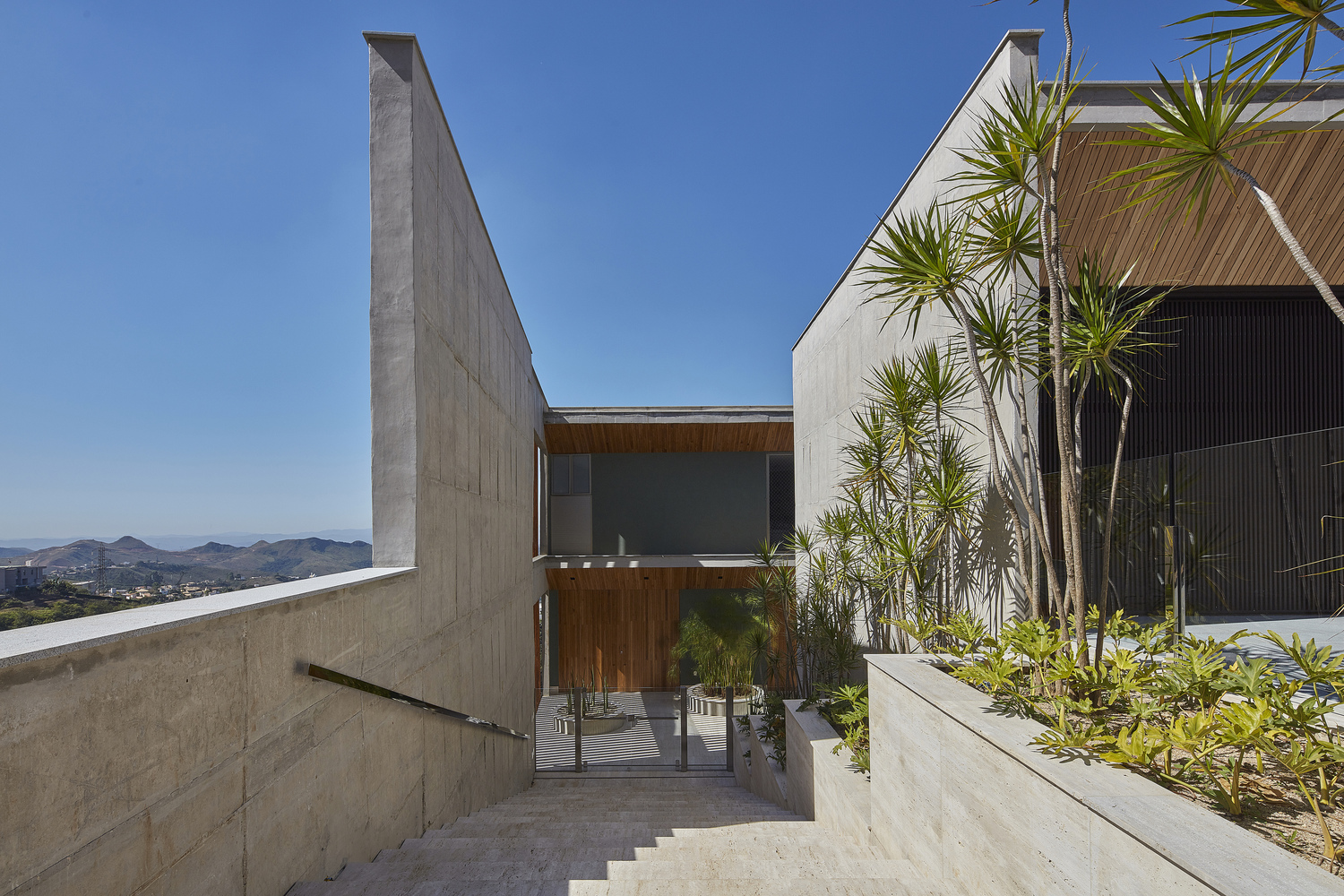 ML Residence / Anastasia Arquitetos
Concrete, wood and green everywhere!
————————————————————-
The ML residence is located in the city of Nova lima , state of Minas Gerais. The plot is in a mountainous site with an average slope of 53 per cent. In order to avoid permanent retaining walls (structures) it was decided that the interference in the topography and earthwork would be minimum as well as the number of building pillars, the result being a 'volume' which would appear lighter and detached from the ground. We have also created two concrete walls on the north and South elevations, which not only define the volume of the house, but also prevent the waste of material, as we used metalical formworks. It also prevents further finishing since it is difficult to use scaffolding in this height. The apparent concrete reduces the need for further maintenance of the facade.
Link to Full Article