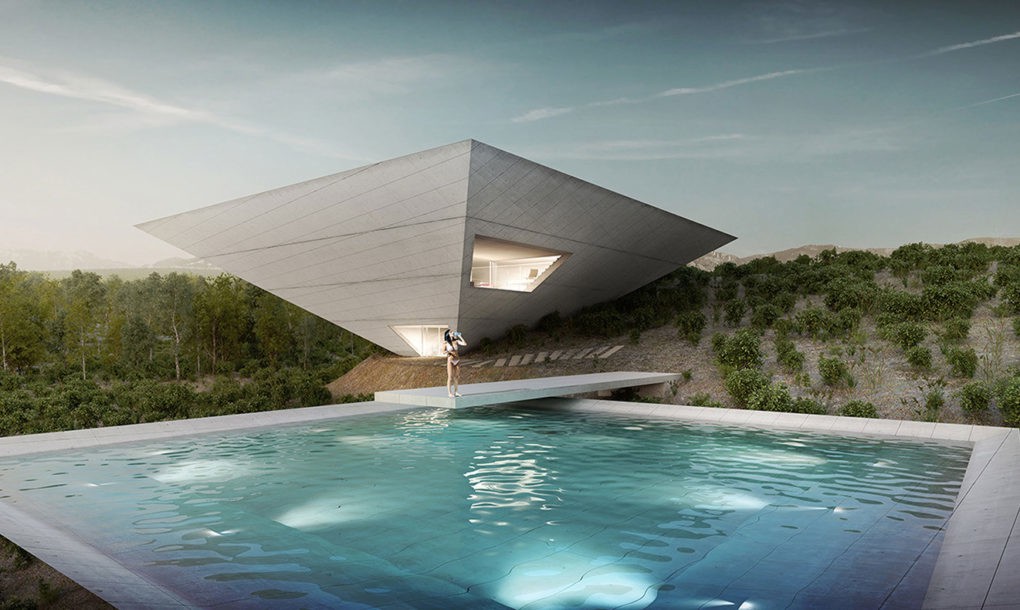 Monumental inverted pyramid home in Spain will blow your mind
Our first update of the year as a spectacular one!
—————-
Just when you thought you've seen it all when it comes to home architecture, along comes one of the most imaginative homes yet. This inverted pyramid cutting into a hill in rural Spain is a mind-bending villa that offers epic views of the surrounding forest and the swimming pool below, in a shape that you wouldn't expect.  The residence was designed as a thought-provoking way to reinvent how homes interact with their environment.