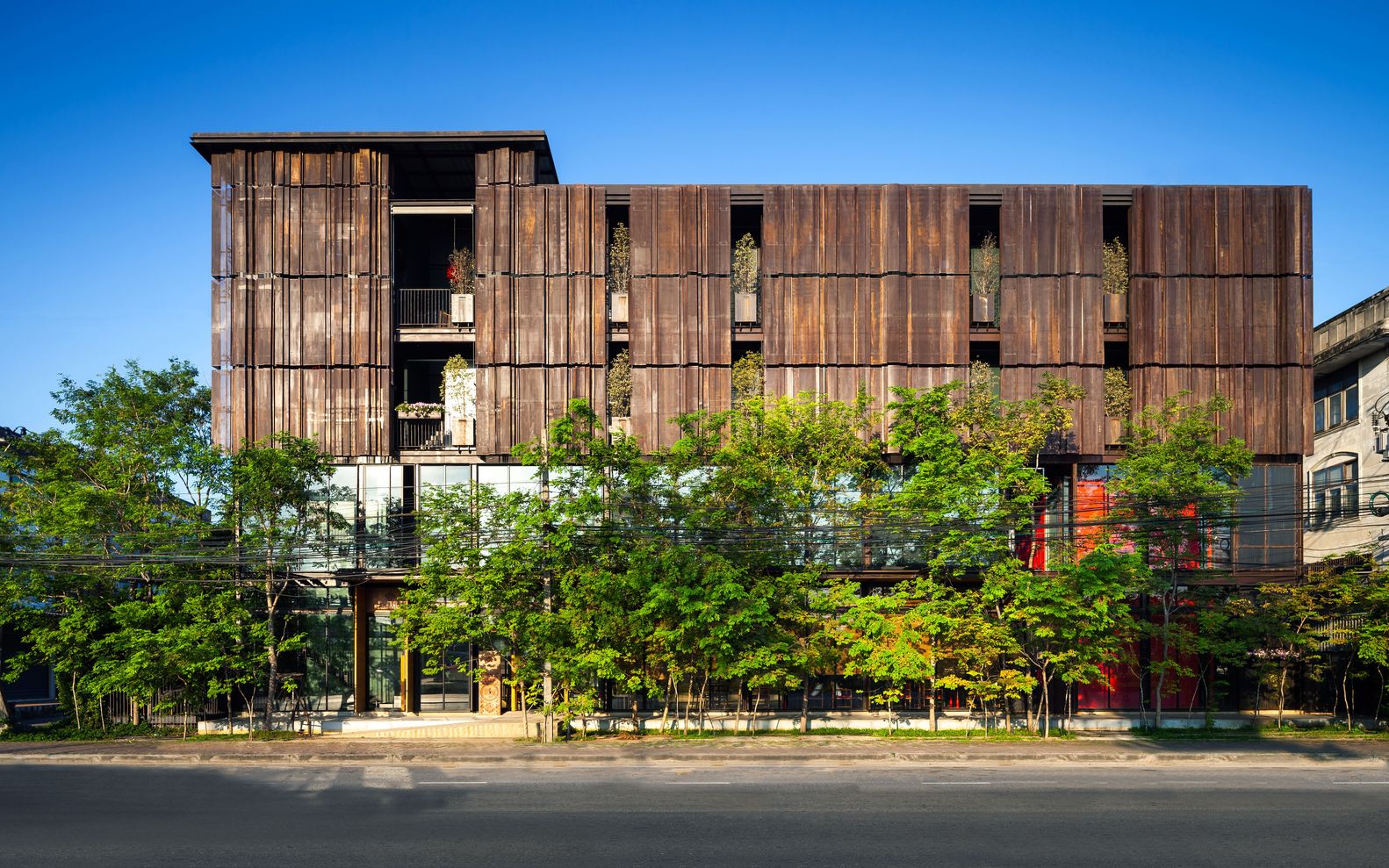 Oui J'aime Hotel / Walllasia
I want to stay at this hotel!
————————————————
The Oui J'aime Hotel is a wholly unique building, the direct result of limitations in space combined with the unusual dimensions of the property. This new destination for visitors to Chachoengsao is owned and operated by the same family that runs Tang Seng Jua, a famous pastry shop there that sells kanom pia, a Chinese-style treat stuffed with mung-bean paste.
With its metal structure, the narrow and long rectangular building is bold and outstanding, its appearance softened by the facade of rusted metal sheets. The overall effect is almost like that of an art exhibition. The artsy facade doubles as a vast partition maintaining the guests' privacy and as a sunshade during the day. And, because the large surface reflects streetlights, it adds to the illumination in the neighborhood as well.