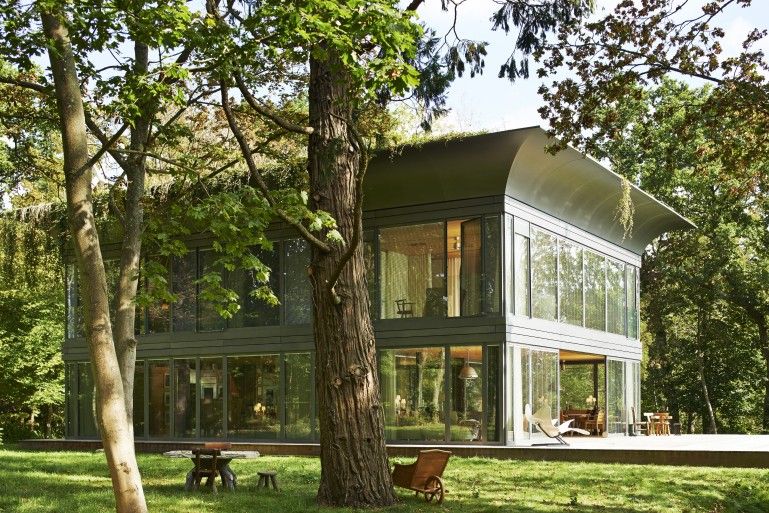 The P.A.T.H. Home Creates More Energy Than It Uses
Perfect mix of wood and glass in this box shaped Eco Friendly home.
—————————————————-
The P.A.T.H. homes are a line of homes developed by Slovenian prefabricated housing specialist Riko in collaboration with French designer and architect Philippe Starck. The P.A.T.H. or Prefabricated Accessible Technological Homes are available in a wide variety of shapes and sizes and generate more energy than they consume.
The homes can have either an all-glass outer shell, a wood-glass combination or a fully wooden shell. The roof, fittings and cladding can also be customized.