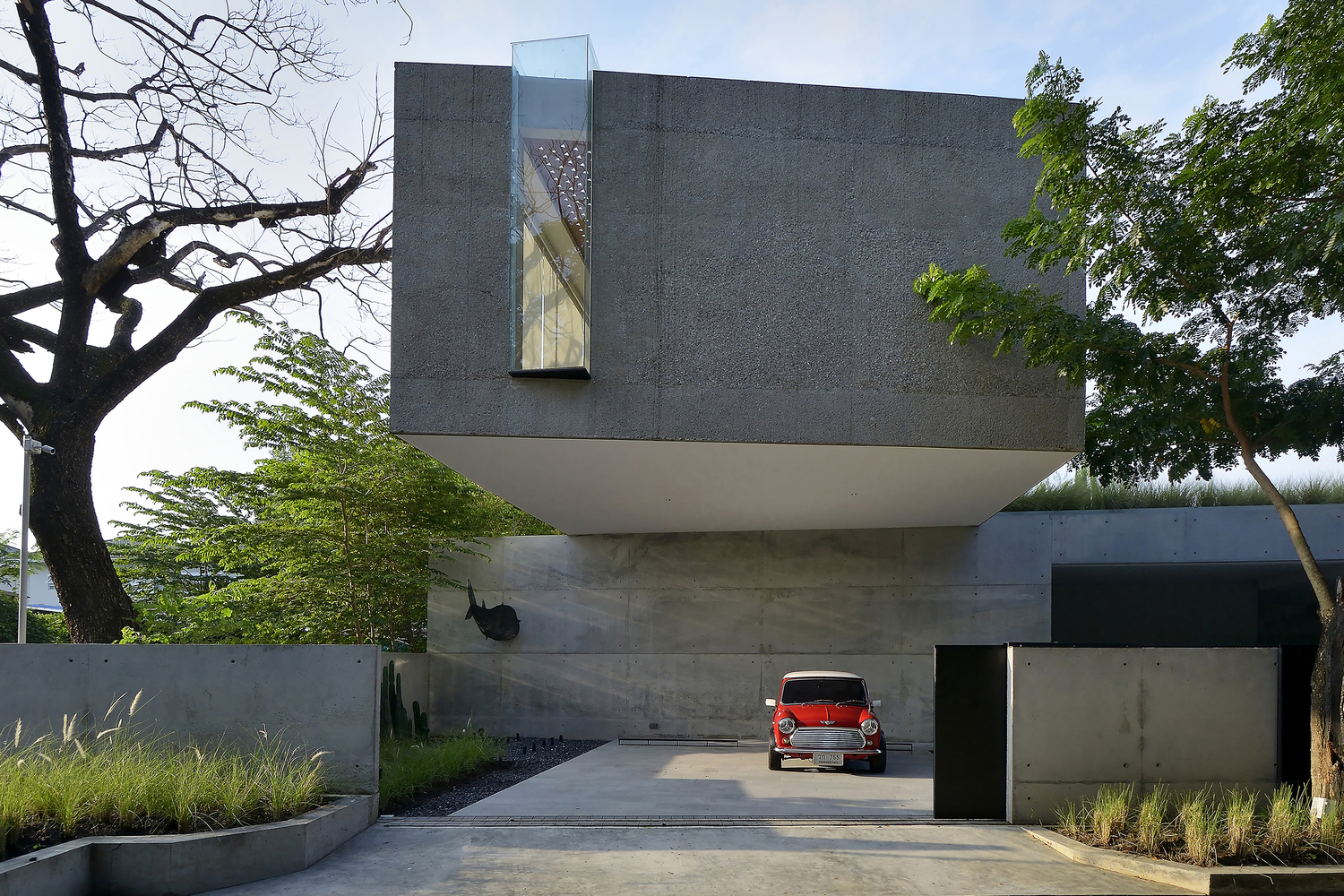 PK House / SPC Technocons
Even more Cantilevers!
————————————-
SPC Technocons completes a cantilevered house in Bangkok, Thailand, with integrated design -built approach.  Located in the neighborhood area of Bangkok, Thailand, the 800 square-meter cantilevered house by SPC Technocons is built for a family of 5 with integrated design-built approach. Hidden behind the private entrance, is a modern five bedrooms home designed for relaxed living and outdoor entertaining. A courtyard pool brings a sophisticated combination of modern living harmonized with texture, warmth, simplicity, and serenity.