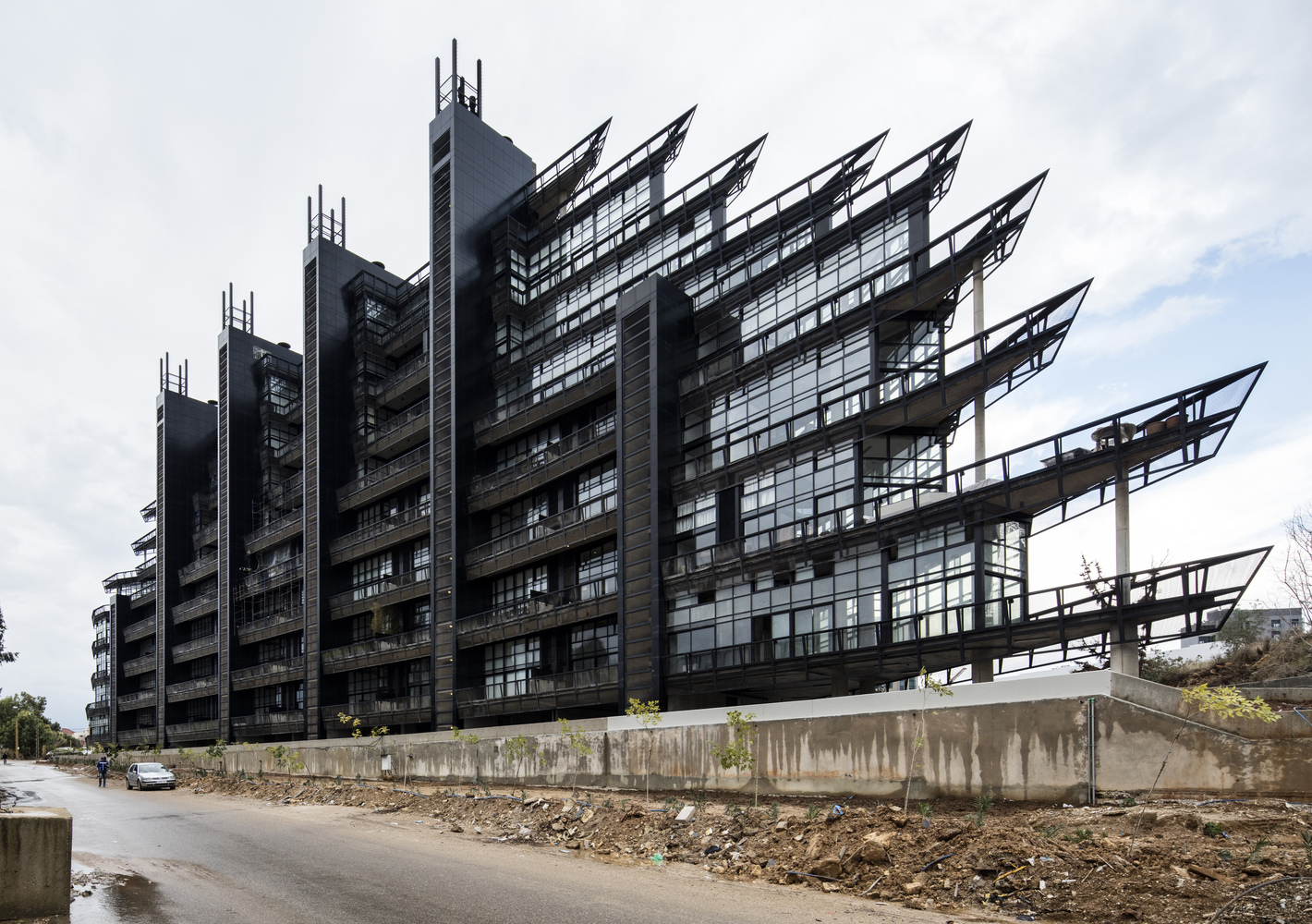 Plot # 1282 / Bernard Khoury / DW5
What a Fabulous shape overall.
---
Plot # 1282 is a residential project located on the northern periphery of Beirut at the proximity of one the city's abandoned and unused railway terminal, military barracks, leftovers of agricultural land and a 30‐meter wide highway. The zone in which our project is located is not presently considered residential. The project's program consists of 95 industrial lofts with surfaces ranging from 100 square meters to 650 square meters on a total built‐up area of 25,800 square meters.